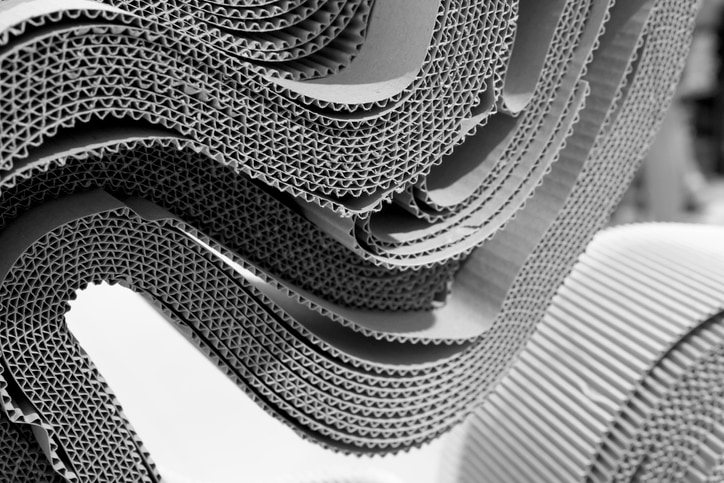 Demand in the Corrugated Packaging Market is Cooling Off
As a corrugated packager, you're already well aware of the heightened levels of demand over the past year. Consumers and businesses alike have been pushing on corrugated packaging market companies to produce more and produce faster, but now that demand is going from boiling hot to a simmer.
Inflation, material price increases, and lower consumer confidence means fewer people and businesses looking for corrugated packaging and fewer orders. While the government works to get inflation under control, this simmering effect has had a positive impact on packaging companies in that they've been able to:
Clear customer backlogs created by the pandemic and supply chain issues
Refocus on production by investing in machinery and expanding plant space
Resolve labor issues with better candidates to fill their open positions
While companies are in a better position to handle increased demand, the fact that demand has been cooling has once again put corrugated packagers in a tricky spot. The capacity to handle more has been created just as demand has begun to decline. Companies were expecting to be able to do more, perhaps making large CapEx investments in order to do so, and are now facing the stark realization that the window to grow revenue and achieve a positive ROI on these efforts is shrinking by the day.
Let's Zoom Out for a Moment
This situation is springing up alongside an existing challenge for sales teams at corrugated packagers and many other industries. Often, sales teams are tasked with account management and service responsibilities in addition to new customer acquisition. While account management and service can contribute to future orders, they don't always produce new revenue now. For that, new customer acquisition is needed, which means sales needs to be closing new deals — not handling service issues or dealing with account-related matters.
Additionally, the early stages of a sales cycle — prospecting, nurturing, creating market awareness, overcoming objections, and the many other tasks needed to turn a lead into a qualified sales opportunity — are time-consuming and tedious. While they're critical for moving a lead forward, sales teams shouldn't be spending their time here. They should be building relationships with prospects, crafting quotes and estimates, and working on bringing each opportunity to a profitable close.
What the corrugated packaging market needs now is a more aggressive, consistent, reliable, and structured front-end sales process that takes account management, service matters, and those early phases of lead generation and nurturing off their shoulders. This frees them up to use their skills and expertise on what matters most: closing the deal.
Advantages of a Structured Front-End Sales Approach
So where does this front-end sales system come from? You could hire, but that would only add to your existing talent acquisition concerns. You could shuffle some junior salespeople around, but this requires training and could create retention issues. You can lean on your marketing team (if it's sizable enough), but remember marketing supports sales — they shouldn't be the ones working on the deals themselves.
The best avenue is to work with a partner that has a proven front-end sales model for consistent revenue growth. At Athena, we've developed a best-in-class approach that maximizes and optimizes the resources available, ensures that each opportunity is followed through until resolution, and focuses heavily on results from start to finish. In each program, we build a holistic process that combines inbound and outbound lead generation practices into a single program that gives you something meaningful: a projected ROI based on your historical conversion rates and our front-end conversion rates.
Key Benefits for the Corrugated Packaging Market
Your target market grows — Whether we're helping you reach out into new segments such as brown box, graphic retail and eCommerce packaging, or POP displays, or refine your growth within an existing market, our team has the expertise needed to drive results.
The top of your funnel increases — Sales no longer has to invest significant time into prospecting, list development, and outreach efforts. This is all handled upfront by our team using an extensive list of best practices and systems.
The middle of your funnel is consistently engaged — If a prospect isn't ready to move forward after our early efforts, we'll continue to nurture them until a decision is ready to be made, whether that's to get a quote or to move on.
The sales team becomes more productive — With our team focused on the upfront administrative and time-consuming part of sales, your team is able to focus on more important work that leads to increased closed deals.
The sales team becomes more accountable — Our team meets, plans, and coordinates with your sales team to understand how hand-offs are moving forward and to provide additional support as needed, thereby keeping reps focused and accountable for moving prospects forward.
Revenue grows more reliably — With a structured front-end sales approach, qualified opportunities are sourced more consistently, nurtured more efficiently, and handed off to sales more frequently, thereby helping you close more deals and increase your revenue.
Case in point: Explore a variety of case studies showing how this approach has produced significant account and revenue growth over time.
Let's Position Your Corrugated Packaging Company for Growth
If you've been noticing a decline in demand in the market, don't wait to take action. Building a program now can help to replenish opportunities and make the most of your investments in your business. Our team is ready to help.
Connect with us today to learn more about this approach and its benefits.