Success Story:

Corrugated Display and Packaging Manufacturer's Pipeline Reaches 4.5 Million Using Athena's Integrated Inbound/Outbound Services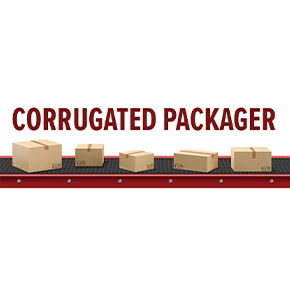 Client Profile
Our client designs, engineers and manufacturers custom corrugated display solutions and product packaging.
Business Situation
A corrugated packaging and display manufacturer was facing issues that many companies can relate to. They had open positions for sales staff and lacked the resources to effectively hunt for new business. Their four sales reps didn't have the time to focus on new business development, and only one of the four had the skill set required to aggressively hunt for new opportunities.
The company had a relationship with a local university to mentor interns as future salespeople, but that was a long-term plan. Additionally, they had one growing customer that was becoming a more significant portion of their overall revenue. While the growth was good, management knew it needed to diversify.
They turned to Athena SWC because of the company's extensive experience delivering results for packaging companies. As a member of AICC and a regular contributor to BoxScore magazine, Athena's team understands packaging, the manufacturing and printing processes used, and the current issues facing the industry and how those impact customers, giving them an advantage over other agencies when communicating with prospects.
An Integrated Inbound and Outbound Approach

Initially, the packaging company came on board as an outbound marketing client and later decided to take advantage of Athena's inbound services through its partnership with NgageContent. Athena's integrated inbound and outbound program provides a bestpractice approach to lead generation and follow up. It gives companies more sources for lead flow – web form submissions, outbound calls, emails, and social media, in addition to their own internal prospecting efforts and helps to qualify and convert interested prospects into sales-qualified leads ready to take the first step with the company.
Getting Started
Every program kickoff starts with deep diving into a company's goals. The Athena team met with the corrugated packaging and display manufacturer's team to discuss its target market in terms of geography, sales volumes, company size, annual product spend, and other characteristics important to the company. Athena's team also learned about the company and asked questions about its differentiation in the market and the value it brings its customers. This information is needed to create marketing materials that are sent to prospects, such as email blasts and sell sheets.
Outbound Sales
The outbound portion of the program includes list building and verification based on the established target market profile and reaching out to those prospects at regularly scheduled times, through calls, voice mails, and emails, to book an appointment with the client.
Inbound Sales
The inbound portion relies on inbound best practices, including updating the website's back end for search engine optimization (SEO), keyword research, blog posts, and more. This process has seen results as the company's organic traffic and reach have grown, with the number of form submissions increasing by 300% on average each month.
Follow-up and Sales Coordination
Athena's team follows up with the inbound marketing leads to vet them as a fit and convert them to sales leads they can pass on to the company's sales team. Pipeline management is one of Athena's differentiators. When opportunities stop moving, Athena steps in. Athena has played a prominent role in keeping opportunities moving within the sales process. They have supported prospecting efforts by making outbound calls to the client's key accounts, immediately following up on website submissions, and nurturing undecided prospects by sending a monthly newsletter.
LinkedIn Support
The use of social media, particularly LinkedIn, can help drive prospects to your website. The corrugated packaging and display company's LinkedIn account wasn't updated regularly. Athena began posting regular updates on the company's behalf as part of the program. As a result, the number of followers has grown by 217 percent, and engagement is up more than 4,000 percent.
The Results