We are a talented, hardworking, and spirited team with a passion for Powering Revenue Growth for our B2B clients. If powering your career and working with a great team appeal to you, apply for one of our open positions.
Why Work For Athena?
We want to make a difference. Whether it is through helping clients grow their businesses, giving back to the community, or contributing to employee growth, we understand the impact we can make on the lives of others. As an Athena employee, you will work in a fast-paced but casual environment. Training is continual through a monthly lunch-and-learn program so you can learn new skills, brush up on rusty skills, or teach your colleagues something new. With friendly coworkers, a fun working environment, and great benefits, it's no wonder our employees love working here. We think you will, too.
Incentives and Profit Sharing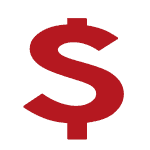 Who doesn't like a little extra cash in their pockets? Whether it's a gift card for meeting a challenge or an end-of-year profit-sharing check, there is plenty to incentivize good work.
Team Collaboration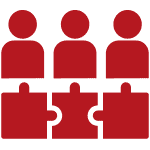 We are all in this together! Collaborate with a great team that will actually listen to your ideas. But don't worry, individual achievements get recognized, too! Plus, we have regular team building and fun social activities.
Dress For Your Day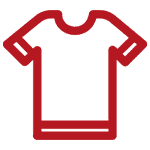 Casual Fridays meet the rest of the week. Unless you are meeting with a client, jeans are a go throughout the week.
Great Benefits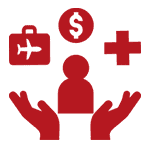 As a subsidiary of The Bonadio Group, we offer our full-time employees medical, dental, vision, 401K with profit sharing, paid holidays, 3 weeks paid PTO, and employee appreciation days.
Current Openings
Sales Development Representative - Hybrid
About the job
Athena SWC LLC, headquartered in Amherst, NY, is a sales and marketing development agency that serves as an outsourced lead generation team for our B2B clients. We help our clients engage with prospects and assist them by moving sales opportunities through the sales pipeline by providing tools and a team of people to execute and manage the sales process.
We are looking for a goal-oriented individual who can help build a sales pipeline and drive new business development through outbound prospecting, following up with inbound leads, qualifying and data gathering. In this critical role, you will be the first point of contact to potential customers on behalf of our clients.
Successful people in this role will become front end sales experts in multiple environments and industries. Understanding the importance of this role to the team and sales pipelines of our clients is significant.
Your Work:
Perform frequent outbound phone calls and email activities to create qualified sales ready appointments
Engage and educate decision makers and C-level prospects based on provided target lists
Research further potential targets
Act as a consultative partner for potential customers; fielding questions and handling objections to provide value to key decision makers when needed
Master tech platforms and CRM systems such as LinkedIn, Pipedrive, Salesforce, Outlook, Office 365, etc.
Collaborate with team members and make suggestions on how to improve outreach efforts
Participate in team meetings and on-going training
Your Qualities:
Bachelor's Degree in Business Administration or related field strongly preferred, minimum Associate's Degree Required
A strong interest in beginning a career in sales is required
Competitive spirit to hit program goals
Readiness to cold call
Self-starter who works well in a highly collaborative/team environment
Strong written, verbal, and communication skills
Adaptability and eagerness to learn sales process skills
Curiosity to work with new industries
Coachability
Inside sales and prospecting experience are a plus
Benefits/Perks/Salary:
Compensation Range – $43,000 to $50,000 includes average estimate of annual profit-sharing bonus
Hybrid work flexibility (Mondays & Fridays are remote, along with 2 additional days each month)
Competitive medical, dental, 401k, etc. benefits options
Compensation review 6 months after employment
Employee appreciation days, paid holidays, 2 flexible holidays each year
3 weeks annual paid time off
PTO allotment increases based on years of service
A vibrant culture including other like-minded sales professionals
Regular team building and fun social activities
Dress for your day policy
Consistent and on-going training
Professional office space
Additional perks awarded for individual and/or team performance
What's in it for you:
Learn the foundation of sales prospecting, process, and best practices
Build communication skills, copywriting skills, manufacturing industries
Learn how to sell in multiple environments and industries
Master using multiple sales tools, platforms, and technologies
Chance to showcase out of the box thinking
Gain experience to expand career path in sales
Opportunity to grow into higher roles within Athena
Inclusive environment
Future Openings
Submit your resume below if you'd like to work with us at Athena!