Success Story: Anderson Global Closes $70K in 3 Months,
Sees $1.2M in Pipeline Activity, Has Greater Pipeline Visibility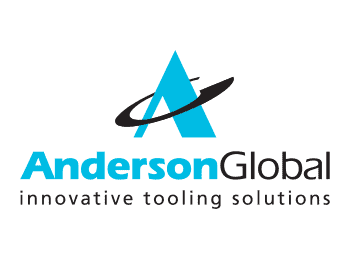 Client Profile
Anderson Global, located in Muskegon Heights, MI, provides tooling design, engineering, prototype, and production tooling and casting solutions for foundries and manufacturers of complex products.
Business Situation
When Chris Hubert, Anderson Global's executive vice president of aerospace, engineering, systems and global business development, joined the company, he was tasked with growing sales in the markets under his responsibility.
Unfortunately, his sales staff lacked the skill set to develop new business at the rate required for growth. His sales staff are strong closers, but because they lacked the skills to create a consistent flow of new opportunities, Chris would not meet his sales goals. When he analyzed data from the previous year, he realized the sales team wasn't even quoting enough to hit its annual target. Still, he didn't have data to tell him how much activity in terms of the number of prospects, the number of touches, and the value of quotes were required to meet those goals.
Anderson required a partner to help them answer those questions and provide a proven process and support team that would continuously fill the pipeline with new qualified opportunities. Chris decided to partner with Athena after being acquainted with them while employed at another company. Athena offers a unique approach that includes a proven set of processes, tools, and skilled experts who execute the program as part of the customer's sales and marketing team.
Our strategy is to sell to engineers. Once we get in front of an engineer on a project, we can close pretty quickly. What we can't do is get the activity level up enough to get to the engineer to engineer meeting. That is where Athena shines.
— Chris Hubert, Vice President, Anderson Global
Getting Started
Chris Hubert chose Athena after a meeting with Athena's Director of Operations, Chris Mays, and other team members.
"When we spoke with Athena, we had a live tour of their facility, met the people who work there, listened to actual recordings of calls with prospects, saw base metrics on how they report out when a call was made, who it was made to, and the follow-up. I was very impressed with that," said Chris Hubert.
Once signed, Athena's team met with Anderson Global's key personnel for a half-day meeting and facility tour to kick off the program. The meeting helped Athena's team understand Anderson's goals, profile its target markets, clarify decision-makers' titles within those markets, identify its differentiators within the market, and set out the plan for executing the program.
This kick-off meeting sets the starting point for the program. The next 45 days are used to create program collateral and emails, set up marketing automation and Pipedrive CRM, create scripts, research and develop target lists, and prepare for the program launch.
Data Provide Invaluable Insight
One part of the program that Chris Hubert finds has been invaluable is his visibility to his sales pipeline. Anderson used a CRM that was part of its ERM system, but it wasn't as robust and didn't have an app. Once introduced to Pipeline, Athena's preferred CRM, Chris decided to move Anderson's sales activity to it and bought additional licenses for all his salespeople (Athena's program includes one license).
Pipedrive allows him to measure how many touches it takes to move a lead through each stage of the sales pipeline and provides visibility that prevents aging. Program activities and Anderson's team sales activity are tracked in Pipedrive, including calls, emails, meetings, tasks, and deadlines. Additionally, Athena tracks and monitors work in process, future interest, and the active sales cycle follow-ups as part of its program. Based on a few months' data, Athena found that it took at least 20 touches to get a quote and an additional 13 touches to get the P.O.
"Athena can quantify specifically how many touches in the industry are needed to get to the level of quote activity, which gets distilled into P.O.s. I knew, for example, if I get 25 percent of quotes, I need to quote 8 million to close 2 million a month. But what I didn't know was how much activity I needed to generate in emails, texts, calls, quotes, and meetings to get to a quote level of 8 million. Now I can figure that out," Chris said.
Chris Hubert is also using the data from Pipedrive to create goals for his sales team.
"We see an increase in quotes and opportunities when we have an increase in activity. We measure that. We have a weekly metric for each sales professional to reach at least 150 touches. I can see when activity drops off, quotes value drops," Chris said.
The Results

Introduced $1.2 Million
into Anderson's active sales pipeline in 6 months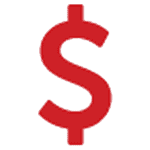 Closed $70,000
in new account sales in less than 3 months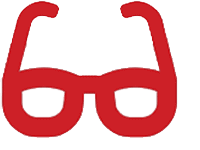 Improved Pipeline Visibility
with improved sales team management, quote turn around, and engineering focus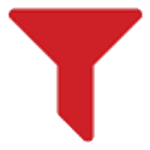 Improved Opportunity Flow
and resolution through the sales pipeline
1.2 Million Active Pipeline in 6 months
Two months into the program, Anderson Global quoted a nearly $70,000 project for an aerospace company, which came from a lead generated through Athena's process. Three weeks after quoting the project, Anderson Global closed the deal.
Athena's process is designed to keep a steady flow of qualified leads moving through its sales pipeline. In just six months since the program launched, Anderson Global's active sales pipeline was valued at $1.2 million from leads and opportunities generated from Athena's activities.