Success Story:

Athena's Process Assists Metal Fabricator With Securing Twelve New Accounts and Creating Brand Awareness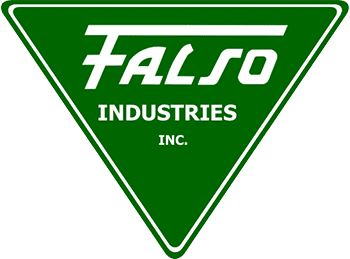 Client Profile
Falso Industries, located in Syracuse, NY, provides a broad range of services that includes rapid prototyping, sheet metal fabrication, CNC machining, and 3D printing, allowing them to take a project from prototype through production.
Business Situation
Falso Industries has a proven record of taking on metal manufacturing challenges that others companies shy away from. Its success allowed it to focus on investing in capital equipment and automation, providing an opportunity for it to expand its offerings. But Falso management wasn't ready to rest on its laurels.
In 2019, Falso Industries ownership forecasted stagnant growth for the upcoming year and wanted to get in front of it. Although they had record sales the previous two years, they felt the strong economy wouldn't last and needed to plan for the future. In addition, nearly half their revenue was represented by four clients, which put them at risk, should one leave.
They needed to bring in new accounts. However, they didn't have the infrastructure, tools, and sales and marketing team to bring in new sales and build brand recognition.
"We really had no marketing department," said Ray Falso, president and co-owner of Falso Industries. "We had one salesperson who handled inside sales, and he would call some accounts. But we had no marketing plan; it was reactive. When we'd get an inquiry or follow a lead, there was no rhyme or reason on how to follow up."
""Securing new accounts is a huge benefit – they are profitable and ongoing. But just as important is the boost to our corporate image through the social media marketing."
– Ray Falso, President and Co-Owner of Falso Industries
The Pandemic Challenge
When Falso initially reached out to Athena SWC seven years ago, Athena declined because of an existing non-compete agreement with a company in the same industry. Athena reached back out to Falso when the non-compete ended.
An agreement was reached to work together. However, just as the contract was signed, the pandemic hit.
Falso had a grace period, allowing them to cancel without penalty. The ownership had an internal discussion about how they
should proceed.
"We decided at this point, we might need them more than ever and decided, 'let's continue with this,'" said Ray.
Once the pandemic hit, Athena found itself in a new situation as its staff was suddenly working from home. Typically, a team that included the account manager, content marketing consultant, and operations manager would travel to the customer's location for a kick-off meeting and site tour. With no one being able to travel, Athena successfully hosted its first virtual kick-off meeting, and Ray conducted a manufacturing site tour using his cell phone.
During the meeting, the team learned about Falso's services but, more importantly, discussed its value proposition and market differentiators. For Athena to create compelling content and call scripts, the team needed to understand Falso's prospect's pains and how the company brings value by alleviating them.
The Pandemic's Surprise
Unbeknownst to Falso's management team, the pandemic would bring an influx of new business. Many of their current OEM customers had delved into making masks and bottling hand sanitizer, bringing many opportunities for Falso. They were starting to experience capacity issues.
Again, Falso management was facing a decision of what they should do. Athena had already begun their processes of reaching out to precise targets through emails and phone calls and had begun to build content and a social media presence.
Staying the Course
Falso decided to stay the course for two reasons. First, they thought the burst of new business was temporary, and
second, they found value in the Athena's work.
Athena's front-end sales and marketing support for metal fabrication companies provides target market profiling, creates brand awareness and education, secures opportunities, develops relationships, and provides sales process management and coordination. Plus, it provides the technology (CRM, email automation, scheduling software, call recordings, and more) and skilled staff to execute the processes required for success.
Athena created and reached out to a list of over 300 potential companies (650 contacts) through calls and emails. When a prospect wasn't ready to commit to a meeting, they were added to the nurture program and received monthly newsletters to keep Falso's name in front of them.
In addition, Athena provided sales coordination to uncover additional projects from new customers and those that were previously lost and quote feedback to help them understand why they are winning or losing quotes.
Prior to working with Athena, Falso had no marketing collateral to speak of. Athena created sell sheets, case studies, emails, and social media posts.
The Results

Metal Fabrication Marketing Results
Since working with Athena, Falso has closed 12 opportunities that have reoccurring annual growth potential. As a result of its social media efforts, Falso's Facebook followers have grown 25% with a 132% increase in reach, and LinkedIn followers have increased 130%. Athena has recently created an Instagram account for the company, as well.
"Securing new accounts is a huge benefit – they are profitable and ongoing. But just as important is the boost to our corporate image through the social media marketing," said Ray