We provide you with a dedicated team:
Todd M. Zielinski
Co-founder, Managing Director & CEO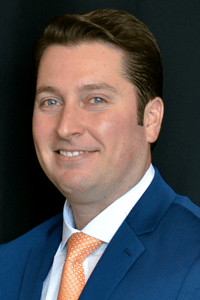 Todd M. Zielinski
Co-founder, Managing Director & CEO
Todd is one of the co-founders of Athena and was instrumental in the development of Athena's outsourced business model. He has more than 19 years of experience with hands-on sales, lead generation and management, tactical marketing, return on investment models, marketing, and management.
Before founding Athena, he held the position of Marketing Development Manager at GEMKO Information Group, Athena's sister company. It was here that he worked with Michael Scalzo implementing sales growth initiatives in new account development by designing and implementing a proprietary new business development process model and tools that would become the foundation for Athena's business model.
Todd is currently responsible for the strategic direction, profit and loss, marketing, sales, and general management of Athena. He has successfully implemented Athena's outsourced marketing processes in various business-to-business complex sales environments throughout the United States. Since Athena's inception in 2007, Todd has successfully increased year-to-year revenue growth for Athena 30%-35% on average.
Todd holds a bachelor's degree in Business Management from D'Youville College and is a graduate of the Buffalo Chapter of the Harvard Business School's Executive Management Program.
Christopher Mays
Partner and Director Of Operations

Christopher Mays
Partner and Director Of Operations
Christopher started with Athena in 2007 as a part-time employee as Athena SWC was in its infancy. When Athena was officially established in 2008, Christopher became the company's first full-time employee as a marketing associate, where he worked in the trenches identifying qualified sales opportunities and providing market intelligence to Athena's first few clients.
Christopher grew professionally as the firm continued to expand, and positions were created for him as a need in the company developed – account manager, operations lead, operations supervisor, operations manager, and most recently, director of operations. In addition to his role as a partner, Christopher is also responsible for Athena's daily operations, including customer retention and staff management, recruitment, training, and mentoring.
Christopher is a graduate of D'Youville College of Buffalo with a Bachelor of Science degree in Business Management.
F. Michael Scalzo
Co-Founder, Partner, and Previous CEO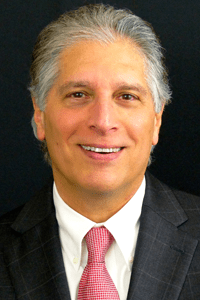 F. Michael Scalzo
Co-Founder, Partner, and Previous CEO
F. Michael Scalzo is co-founder, partner, and previous CEO of Athena. He has more than 35 years of hands-on and senior management experience, including full profit and loss responsibility for the strategic business unit of the world's largest floor maintenance equipment manufacturer. He has broad-based expertise in the various phases of strategic development and performance systems development, from design to implementation for company start-ups and business turnarounds.
Before founding Athena, Mike served as CEO and Managing Director of GEMKO Information Group, LLC, an IBM and Microsoft Dynamics business partner, and as Vice President and General Manager of a strategic business unit of a Fortune 1000 commercial products company. Over the 14 years that the business unit was under Mike's direction, sales and growth increased from a small start-up business of $1 million to a professionally managed company of $20 million+.
Mike also worked for Price Waterhouse LLP as a Management Advisory Services Manager and Consultant, where he was responsible for the direction and participation in consulting and audit support related engagements.
Mike holds a bachelor's degree in Business Administration from Niagara University and earned an MBA from the State University of New York at Buffalo.