Lead generation is one part of a successful front-end sales process. To get a consistent flow of the "right" type of leads, you need to have a strategy. In fact, companies that have a strategy around lead generation achieve 133% more revenue over what was planned.
This infographic demonstrates the importance of having a lead generation strategy.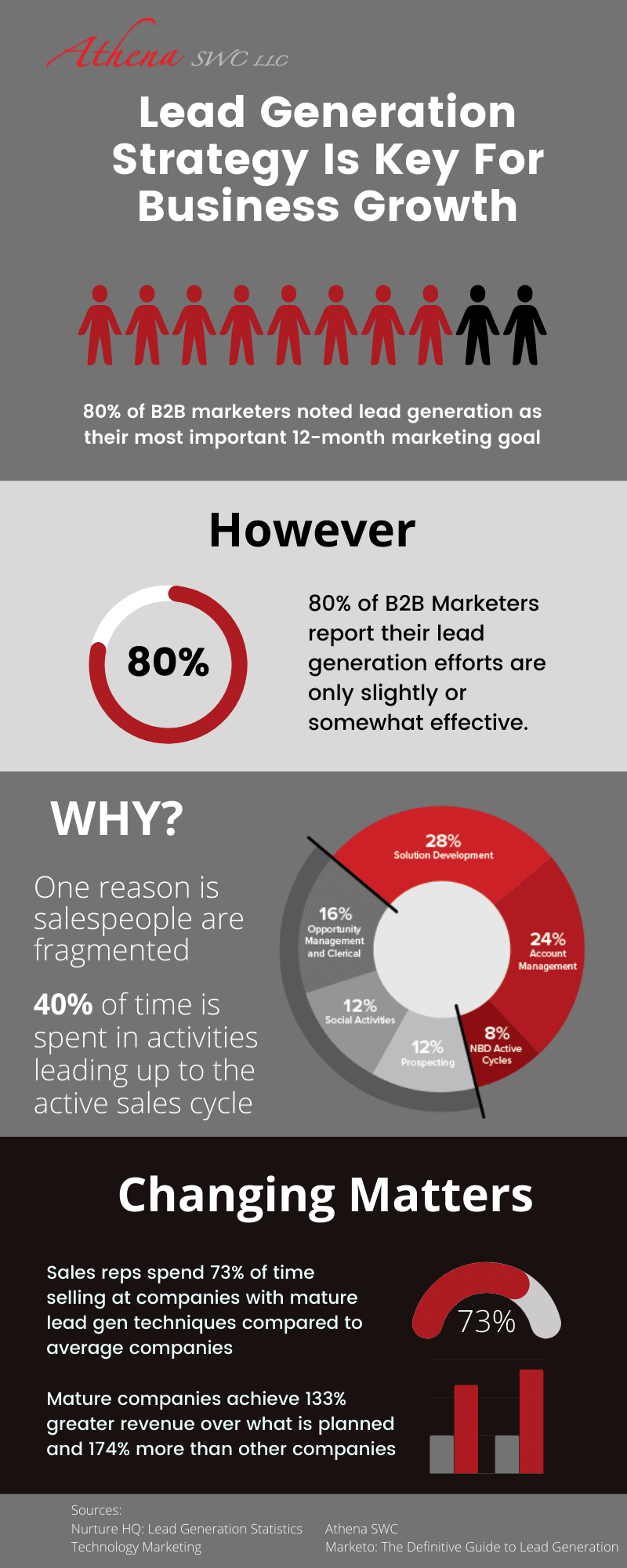 To create a lead generation strategy you need to create a process and understanding how to translate your revenue goals into actionable steps. Our article Hitting a Home Run with Your Sales And Marketing Goals can help.   If your lead generation efforts are falling short, read 5 reasons most lead generations fail.