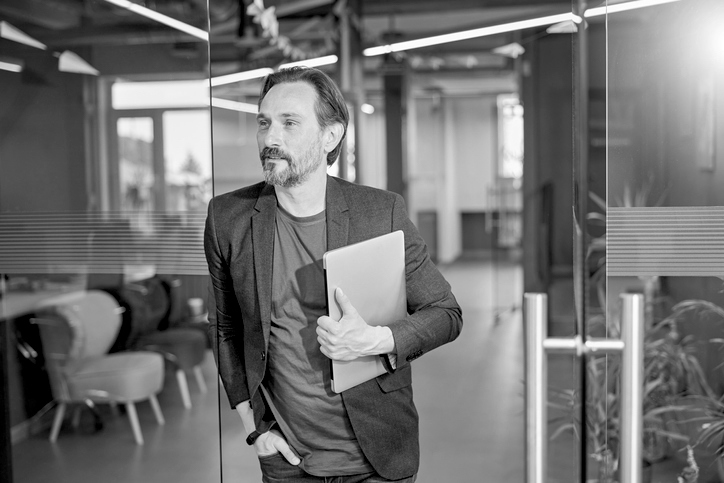 For West Coast Manufacturers, Challenges Necessitate Change
With West Coast manufacturers facing greater hurdles to growth than ever in today's complex economic environment, more and more companies — from metal stampers, roll formers, and machining companies to corrugated packaging producers and more — are turning to West Coast lead generation solutions to help them fill their pipelines and make progress on goals.
There are a number of reasons for this, chief among them being ongoing supply chain and logistics issues. Notably, manufacturing has been declining or stagnant in many West Coast states. As a result, other states have been opening up their ports and incentivizing shipping business — leading to fewer shipments and materials coming into West Coasting shipping and manufacturing centers.
Finding talent — for sales and marketing positions, not just production employees — has also been a challenge (and for some time). Manufacturing employment has been decreasing, particularly in California where the average annual number of jobs has declined from 2 million in 1990 to 1.3 million in 2019. Notably, semiconductor jobs have historically always been higher on the West Coast, but the passage of the CHIPS Act has led to significant investments being made elsewhere across the country.
With manufacturers looking to grow yet facing these prolonged difficulties, West Coast lead generation services will go a long way in supplementing existing sales efforts and keeping the opportunities coming in. Here, we'll explore a few ways that a lead generation partner can add value and support your goals in the year ahead.
California in the spotlight: Opportunities — and increased competition — abound in the Golden State. Learn four ways to strengthen revenue growth here.
Why Work with a West Coast Lead Generation Partner?
Difficulty Finding Talent
As mentioned above, getting the right people in the door is more difficult than ever. This applies to production workers as well as non-production staff, such as sales and marketing professionals. The latter are key for identifying and winning new opportunities as well as growing revenue with existing customers. If you're struggling to find or retain talent, outsourcing these functions to an agency or other lead generation will give you the advantage of working with an established team (and, depending on the scope of work, for potentially less than a single hire).
Learn how this approach helped a metal fabricator that needed to bring in new accounts but lacked the team infrastructure to do so.
Marketing Capability Shortfalls
Closely related to a lack of talent is a corresponding lack of capabilities and knowledge. You can only do what your team knows how to do or how to set up. SEO, marketing automation, lead nurturing, and more all require distinct skill sets and experience. If that expertise is lacking in the business, you won't be able to innovate or implement new solutions to attract and win new business. Lean on a West Coast lead generation partner that has dedicated specialists who can immediately put their knowledge and tools to work for your business vs. spending time and resources hiring for those skill sets.
The same strategies and approaches of the past won't help to move the needle going forward. Learn why now is the time to make a change.
Getting the Wrong Opportunities
This is a common problem for many manufacturing businesses: getting leads and inquiries from prospects that aren't in the right industry, don't have sufficient order volumes, or are one-time or short-term orders. A couple of years ago, you might have taken everything that came in. But in order to maximize revenue and productivity, that's no longer the case. Today, you need to be focused on the right opportunities, and that means sales and marketing efforts need to be laser-focused on the ideal customer type.
More than ever, it's crucial to prioritize customers that are looking for your wheelhouse products. Learn how to be more strategic with your new business development efforts.
Lack of Productivity and Accountability
Closely related to talent shortages is the generational problem. Many manufacturing companies have team members in older generation categories, resulting in lower adoption of the new processes and tools needed to keep moving forward in the post-pandemic world. If your business has struggled with outdated processes resulting in lower productivity and accountability in the sales team, partnering with a West Coast lead generation team that has a dedicated process for follow-up and resolution will help increase oversight and close rates.
The traditional sales model is gone. It's time for a new approach. Explore solutions to outdated sales processes in our latest ebook.
Make 2023 Your Best Year Yet with Our West Coast Lead Generation Services
Unlike other West Coast lead generation firms, Athena doesn't produce lists of generic opportunities and call it a day. We work with you to understand your unique sales process while adding front-end infrastructure to qualify every opportunity and deliver only the best, most qualified prospects to your team. From there, we continue to meet with and support your sales team — driving them closer to closing and increasing your revenue intelligently and with greater focus than ever.
Schedule a private overview of our process now, or join an upcoming event to learn more.