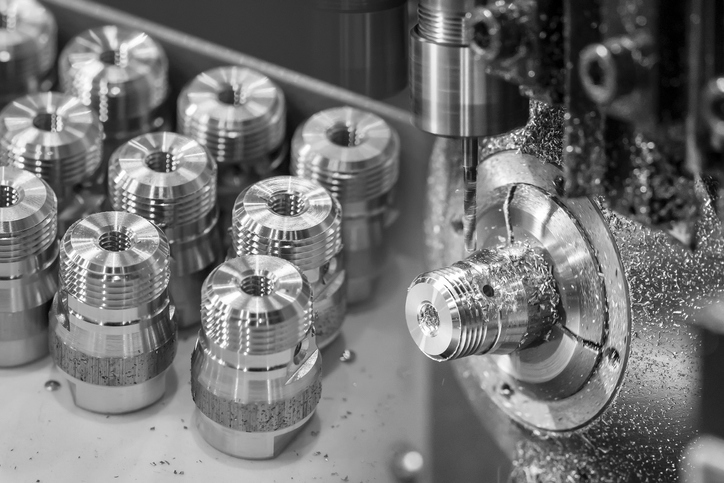 Precision Machining Companies Face Challenges on All Fronts
Your parts are critical to your customers' operations, yet with the many economic frustrations plaguing manufacturing growth today, it's getting harder and harder to win new business. Just some of the many hurdles include:
Finding — and retaining — skilled labor takes time and resources
Raw materials continue to be costly and time-consuming to procure
Broader political and social pressures add more complexity into the mix
Sustainability and innovation expectations add pressure and distraction
Of course, these difficulties are all impacting your pipeline before factoring in what's already likely an extensive sales cycle. Despite this, you can't afford to sit back and wait for new opportunities to come in at a glacial pace.
Growing existing accounts is important, that's true — but there's risk involved. If current accounts grow without new accounts coming in, the former will represent a higher concentration of your business. If those customers leave or scale back, what happens then? In order to avoid these scenarios, consider how new business is coming in. And if what we described above sounds familiar, your precision machining marketing strategy needs to be re-evaluated.
Remember, companies have changed how they look for partners and suppliers. The traditional sales method is effectively dead, which means marketing needs to change to support how customers want to search and buy. Additionally, sales processes must shift to enable greater productivity and accountability so that the results are worth the effort.
So, what should your precision machining marketing strategy focus on in order to better perform and support how prospects want to find solutions (and to help you grow your revenue in the face of today's many challenges)? Let's dig in.
Fundamentals of a Precision Machining Marketing Strategy
1. A Holistic Approach to Marketing
You may have heard the terms outbound marketing and inbound marketing. Outbound focuses on targeting new opportunities via direct outreach while inbound brings in opportunities by positioning you where prospects are already looking. Both require strategy, resources, and effort, and they should be aligned to maximize results. Learn more about these strategies, how they complement one another, and why they're both critical to a successful precision machining marketing effort.
2. A New Structured Front-End Solution
These marketing strategies will bring in new prospects, but what happens next? Your sales team needs to be laser-focused on closing deals with them, but their time should only be spent on prospects that are highly qualified and ready to move forward. Not every opportunity will meet these requirements. Some may be too small, while others may want something that isn't in your wheelhouse. Determining that happens on the front end of the sales process (among other things). Navigating this — and nurturing prospects toward closing — should be handled separately so your sales team can focus on its core strengths.
3. A Repeatable Process Supported by Technology and People
With a holistic precision machining marketing strategy in place that leverages both inbound and outbound, as well as a structured front-end approach to closing deals with prospects, all that remains is refining how these work together. The intent is to make processes more streamlined, continually increase lead flow, and ultimately maximize revenue. This is achieved through a repeatable system where the people involved review results on a consistent basis and leverage the right technology (CRM, marketing automation, and more) to learn from what's been done and apply that knowledge forward.
Get a More Precise Overview in a 1:1 Overview
Here, we've shared a few high level essentials for a successful precision machining marketing strategy. Whether you're looking to take an existing revenue growth strategy further this coming year or have been struggling to win new business, the approach outlined here has worked wonders for multiple manufacturers in the metals industry. It will do the same for you. If you're ready to learn how you can maximize your lead flow and grow your revenue, connect with us today for a private overview of our process model.