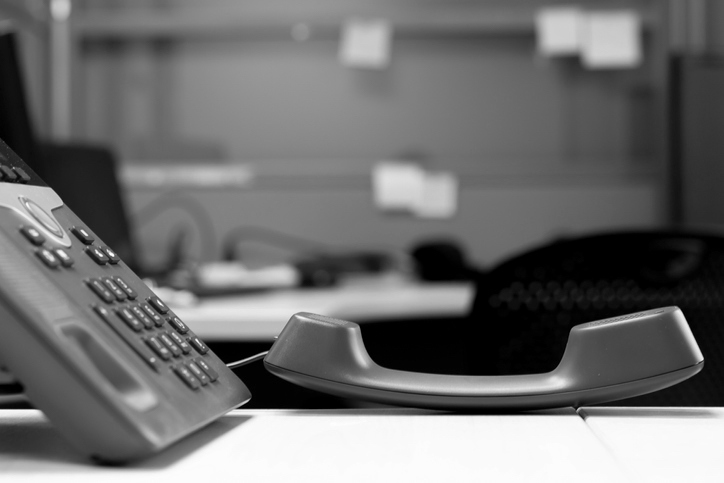 Lead generation is a front-end sales activity that provides the foundation for salespeople to consistently convert opportunities to new customers. Done right, lead generation will deliver sufficient flow to meet a company's sales growth goals. Outbound lead generation is a tool that can help you create the flow needed to meet those goals. In this post, we explore outbound lead generation, bust some myths about it, uncover the benefits of outbound marketing, and examine how to build a team based on the tasks required to execute an effective outbound lead generation strategy — all as part of a larger manufacturing lead generation effort.
What is Outbound Lead Generation?
Outbound lead generation is a sales method for reaching 'out' to decision makers and influencers in companies that fit your target market. In other posts, we have gone into detail, walking you through defining your target market, so we will simply state that it is determined by those companies that meet the exact specifications (spend, geography, size, etc.) of your ideal customer. Outreach to communicate your products or services and their value occurs through phone calls, emails, voicemails, texts, in-person networking, and direct mail. While some consider advertising (print, radio, and TV) outbound, they act more like inbound because you have less control over who sees them.
Outbound lead generation is an active process, while inbound lead generation is passive in the sense that you are waiting for prospects to come to you. It should be noted that both inbound and outbound are needed for a complete approach to lead generation. Relying on one method leaves potential opportunities out of your reach.
Is Outbound Lead Generation Outdated?
The myth that outbound is an outdated approach is untrue. Before the Internet, there was outbound marketing and lead generation; however, it looked different than today, which may be the origin of the myth. The Industrial Revolution spawned traveling salespeople who promoted their company's products to often unsophisticated buyers. These "snake oil salesmen," as they came to be known, often exploited unsuspecting customers. Companies like IBM worked to restore professionalism and integrity to sales and required training on its products, customers, and industries. In the 90s, with the proliferation of the Internet, companies realized having a website opened the geographical reach of their products and services. In the late 90s, search engine optimization (SEO) was born, and Google's emergence in 2000 would propel it into what it has become today.
While inbound marketing is a newer method for lead generation, outbound marketing is just as relevant today as it was pre-Internet. If a company is telling you that outbound is dead or outdated, don't buy into it. Even today, companies are closing large accounts using this targeted method. What has changed is the process, and that is why many companies are seeing benefits from outbound marketing.
Another myth is that inbound marketing is enough, and customers will contact you when they are ready. By focusing all your marketing efforts on inbound, you give up control of who contacts you. You have no control over how people search for products, and even if you guess correctly, organically ranking for popular keywords is challenging. Less popular words require a lot of time and effort to see organic results, as well. Even if your web page ranks as the number one search result on page one of a query, the person searching may not click on it. You have 150 to 160 characters to get their attention.
However, we are not disparaging inbound marketing. It is essential and can bring remarkable results when executed correctly, but it is only one part of a complete approach to lead generation and alone has limitations.
Six Benefits of Outbound Marketing
A lead generation process that includes an outbound marketing strategy is vital for growing your business. Below, we offer six benefits of outbound marketing:
It's proven to generate revenue — Today, salespeople continue to pick up the phone and send emails to connect with prospects. Why? Because it is a proven method for generating quality leads.
Calls give immediate feedback — Once you connect with someone, you get immediate feedback. Through a conversation, you can learn about how they use a product and what challenges they may have. Prospects will either tell you they are interested, are not interested, or may be interested at another time. You know where you stand and what the next steps are.
More focused — Outbound allows you to focus your efforts on the types of businesses that will be most profitable for you. You are reaching out directly to decision-makers of companies that use your product in the ideal volumes.
Builds relationships — Outbound marketing, when strategically focused on potential key accounts, allows you to build trust and create a personal connection with the right type of decision-makers. Since you have done work upfront to understand the market and its pains, you can craft your messaging to resonate with them. This enhances conversions and identifies opportunities for larger, repetitive programs, fostering long-term relationships.
Supports inbound efforts — Inbound marketing takes months to start working. An SEO strategy has to be developed, content created, the website back-end optimized, search engines (Google, Bing) have to index your pages, and then you wait for the magic to happen. If it doesn't perform as expected or Google changes an algorithm, you adjust and start again. Outbound can supplement your inbound efforts early on. Making phone calls or sending emails is direct, and you can start converting leads faster. It can also provide market intelligence, uncovering how your product or service is being seen in the market, new challenges the industry faces, and information on competitors. This information can be used strategically to create inbound messaging.
Quantifiable ROI — Determining ROI is more straightforward with outbound marketing than inbound. You know what you have invested in time and resources and can clearly tie wins back to it. While it can be done with inbound, it is more complex. We provide an ROI estimate on every program we sell.
Building an Outbound Lead Generation Team
To reap the benefits of outbound marketing and lead generation, you will need a team. Salespeople are often fragmented by their duties, leaving them less time to work directly on closing sales. Having a team around your outbound efforts will make your process more efficient. Below are the tasks required for an effective outbound process. How they are assigned to individuals may differ by company and skill sets of the individuals.
Research — Once a target market is determined, research must be done to uncover companies that match those criteria. Once companies are found, buying decision makers' and influencers' contact information must be located. Various technologies will be needed and may include ZoomInfo, LinkedIn Sales Navigator, Google, and Industry groups. The researcher will want to call companies to verify the information is correct when possible.
Executing day-to-day activities — These tasks put the person in the trenches, making the phone calls, sending emails, vetting prospects, and teeing them up for outside sales to close. This may be called Inside Sales or Sales Development Rep.
Content creation — Sales materials, such as brochures, specifications, equipment lists, presentations, and emails, will need to be created. Sales and marketing should be on the same page regarding messaging.
Sales process management — The overall process must be managed to keep the outside salesperson busy. This includes administrative tasks, such as following up with RFQs and quotes to collect missing information or re-engaging when a prospect doesn't respond after receiving a quote. This person may be called a Business Development Coordinator or Sales Coordinator.
Quoting — Before a sale can close, a quote must be developed. This may include a technical evaluation of the project to determine feasibility.
Closing the sale — This task is a critical one. A person or people must have the right skill sets to close the sale. A lot of work is going into getting a lead to this point; having the right salesperson can make all the difference.
Not related directly to outbound lead generation are account management and customer service, which are specific to current customers. However, growing current customers is a crucial element for revenue growth.
Need Help with Outbound Lead Generation?
It is understandable that the thought of putting the resources in place, hiring staff, investing in technology, and creating processes around an outbound strategy can seem daunting. If you aren't quite ready to go it alone, Athena SWC can help. Our case studies show how we have helped many manufacturing companies across industries fill their pipelines with high-quality qualified leads, helped some move into new geographic locations, and increased visibility of their brand. Using a combination of outbound and inbound strategies and our proven process model, we can help you reach your sales goals!
Contact us, and we will walk you through our process so you can see if it is right for you.