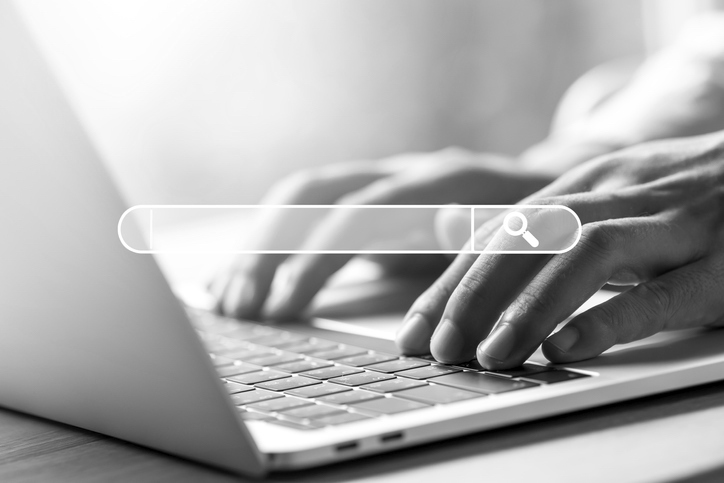 Attracting customers to your brand is at the heart of inbound lead generation. When most people need a solution, they turn to a search engine or social media to do research. An inbound marketing strategy is critical for ensuring that your products or services that can solve the searcher's problem are easily found. In this blog post, we will explore what inbound lead generation is, some common misconceptions about it, the benefits of inbound marketing, and the tasks associated with a successful and ongoing inbound marketing strategy as part of a larger manufacturing lead generation program.
What is Inbound Lead Generation?
Inbound lead generation is the process of using content marketing, social media, search engine optimization (SEO), and other digital tactics to position your brand and your content in front of your target market. It involves understanding the buyer and creating content that can turn visitors into qualified sales leads and leads into customers.
While SEO isn't the only component of a digital marketing strategy, it is a critical component. Optimizing your website and content through keyword research and other methods, which consider how people search for solutions and how search engines produce results, will ensure your content and pages rank higher in search engines. Inbound marketing is effective because it attracts prospects who are already looking for a solution to their problem, and it provides them with relevant and helpful information that educates them and guides them toward a purchasing decision.
Inbound lead generation differs from outbound lead generation, which involves reaching out through cold calls, emails, ads, or other direct methods to prospects who have not expressed interest in your product or service.
What Are Some Misconceptions Around Inbound Lead Generation?
Despite its popularity and success, inbound lead generation still faces myths and misunderstandings. Here are some of the most common ones:
Inbound lead generation is easy. While inbound lead generation can return a healthy ROI, it still requires a lot of planning, research, creativity, and persistence. You must create high-quality content that matches your audience's needs and interests, optimize it for search engines and social media platforms, distribute it to the proper channels, and measure its performance. You must also nurture your leads and follow up with them until they are ready to buy. In addition, your website must be set up properly to be recognized as authoritative by search engines.
SEO is a one-time process. Inbound lead generation is not a quick fix or a one-time effort but a continuous process requiring constant improvement. Once a website has been optimized for SEO, you are not finished. SEO is not set-it-and-forget-it technology. Search technologies change, search engine algorithms change, and how people search changes. An ongoing SEO strategy is designed to account for these changes.
Additionally, fresh content is needed regularly to improve your organic search rankings. Content freshness is one of the multiple factors that influence user experience, encourage user engagement, increase crawl frequency for search engines, and enhance relevance, which signals to Google and other search engines that your website is active, authoritative, and valuable. Google and Bing prioritize newer pages with the most up-to-date content.
Posting blogs is enough. While creating fresh content is imperative, there should be a strategy around it, and the website also needs to be optimized to get the best results. Blogs should incorporate researched keywords. Find keywords with search potential that are not too competitive, and align your content with search intent. Use the keywords strategically in the title, headings, body copy, and URL. Overuse may be considered keyword stuffing and result in penalties from search engines. Additionally, linking, readability, and optimized images are also considered.
Good SEO practices go beyond the content on the site. Both front-end (what users see) and back-end SEO (seen only by search engines and web crawlers) must be implemented. Back-end techniques, in many cases, will require a developer's expertise. Some items to be addressed include ensuring page load speed is appropriate, addressing site map errors, fixing broken links and creating redirects when URLs change, using proper title tags and meta descriptions, and adding schema markup (structured data) for search engines to understand your page's content and deliver rich snippets for relevant search queries.
Inbound lead generation can replace sales reps. While inbound lead generation can allow you to focus your outbound efforts, it does not eliminate the role of sales reps. Inbound lead generation works in tandem with outbound lead generation. In fact, inbound lead generation helps sales reps by providing them with educated leads who are close to buying. Sales reps can use the information gathered from inbound marketing campaigns to personalize their outreach and communication with prospects, address their pain points and objections, and close more deals.
Inbound lead generation only produces small sales. There is a misconception that inbound marketing results in low-dollar and one-time purchases. However, this is not true. It is possible to attract 6- and 7-figure revenue opportunities with an SEO tactical plan.
Benefits of Inbound Marketing
Many successful marketers understand the benefits of inbound marketing and use it in parallel with outbound to create a holistic approach to lead generation. Here is how inbound can benefit your brand:
Attract customers who are ready to buy — Customers are doing their own research before contacting a company. So when they contact you, they are prepared to buy.
Shorten the sales cycle — A research report from SalesForce shows it takes, on average, nine touchpoints to engage with companies, and 60% of them take place online. Combining inbound and outbound strategies moves you through the touchpoints faster and can shorten the sales cycle.
Increase brand awareness — An inbound strategy will enhance your brand's online presence and allow you to target a larger audience. Blogs are one of the top tools for reaching customers in the awareness and interest stages. B2B companies with a blog receive 67% more leads than those without, according to a LinkedIn article.
Collect data for insights — Inbound marketing analytics will help you to understand where traffic is coming from, what content is resonating, what keywords have potential for building on, and more. This information can be used to modify your content to create more traffic from prospects meeting your target market profile.
What is Involved in Creating an Inbound Strategy?
Your inbound lead generation strategy will involve a team of people who are needed to carry out specific tasks. These tasks should be part of your overall sales and marketing process.
Website development and optimization — Your website must be developed or updated using best-practice SEO strategies.
Develop and execute off-site SEO strategies — Backlinks, social signals, and your online reputation (activities off your site) are essential for search engines to see your site as relevant and trustworthy. These are ongoing activities.
Research — You will need to find relevant keywords and understand how prospects search, what your competitors rank for, and the difficulty and search volumes for those keywords.
Copywriting — Well-written, relevant, keyworded content for blogs and web pages is needed. Blogs should be written regularly to keep your content fresh. Emails and social posts will also be required.
Graphic design — Images, infographics, videos, and other visual elements can ensure your brand puts its best foot forward and is engaging for your prospects.
Day-to-day execution — These are tasks that are routinely executed as part of an inbound marketing process. Reviewing form submissions, vetting marketing leads and directing them appropriately, setting up newsletters for those who sign up, and posting to social media are some of the activities required.
Analyze data — The data from inbound marketing will need to be analyzed and strategy recommendations should be made based on the data.
Sales process management — Managing the overall front-end sales process by keeping the outside sales team's calendar full is an important task. Administrative tasks, such as following up with missing information from RFQs and quotes, are also part of managing the process.
Quoting — Before a sale can close, a quote must be developed. This may include a technical evaluation of the project to determine feasibility.
Closing the sale — Once a marketing lead becomes qualified, it is passed off to the sales team to work and close.
Leaning on Experts For An Effective Front-End Sales Process
To reap the benefits of inbound marketing, a company must have the technical expertise and skill sets to implement a fruitful inbound lead generation strategy. It can be a daunting task that requires hiring and training multiple people, creating a process, and investing in the necessary technology. At Athena SWC, we can help. We have helped companies develop an effective Inbound lead generation strategy that delivers results.