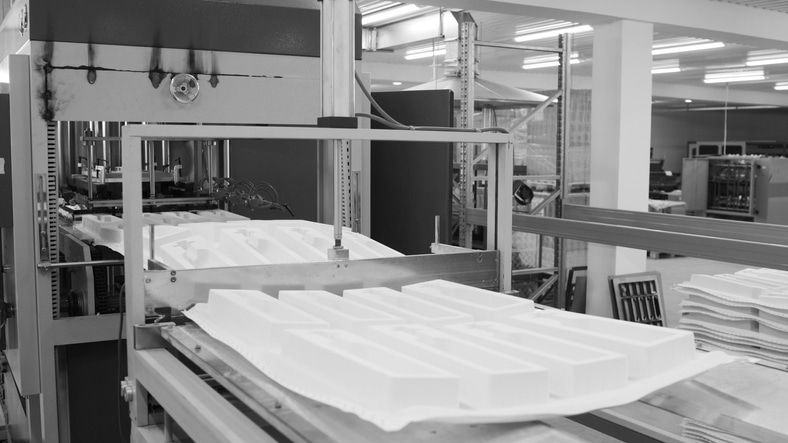 A Lot is Happening in the Plastics Industry Right Now
Public outcry against plastic waste has put a spotlight on organizations to do better with their sustainability initiatives, and yet demand for various plastic products continues to grow in key industries such as healthcare and retail. With increased regulation on the horizon, plastics manufacturers today not only need to combat misperception but also find ways to continue growing. This is why a plastic agency partner has become more crucial than ever.
See Firsthand How We Can Help You Grow
We invite you to meet 1:1 with our team to learn how we target the right customers and see those opportunities through to resolution — all while making your existing sales team and processes more productive and accountable. Get started here.
With headlines pointing more and more toward the issues with the plastics industry, it's critical that you prioritize your efforts and target the right customers. The pandemic created significant opportunities for manufacturers, particularly in household goods and healthcare, but that demand has been tempered with an increased understanding of plastics, the ongoing supply chain issues, and more.
As a result, you need to be focused on the right customers that are looking for what you offer. Just as important, those customers need to be looking not just for one random capability on your roster but what's in your wheelhouse in order to reduce complexity and maximize productivity. And, you need to be focused on customers whose needs match a certain revenue threshold (because the days of taking just anything are gone).
How a Plastic Agency Can Help
First, what do we mean by "agency?" There are many marketing and sales firms out there that can assist with a variety of tasks to supplement your existing efforts. At Athena, we combine outbound marketing and sales strategy with inbound marketing to create a truly holistic approach to revenue growth for plastics manufacturers. This sales focus differs from many plastic agency options because we deliver more than just creative — we deliver results. Let's dig into this.
Unsure About This Process? Learn why now is the time to set yourself up for sales success in our free ebook. If you'd like to explore examples of how our work has produced measurable results for other plastics businesses, check out our case studies.
Implement a New Process to Achieve Your Revenue Growth Goals
Now is the time to re-evaluate your growth strategy for your plastics manufacturing business. Don't let the complexities in the market slow you down — work with a plastic agency to streamline and extend your sales capabilities while enhancing your marketing efforts.