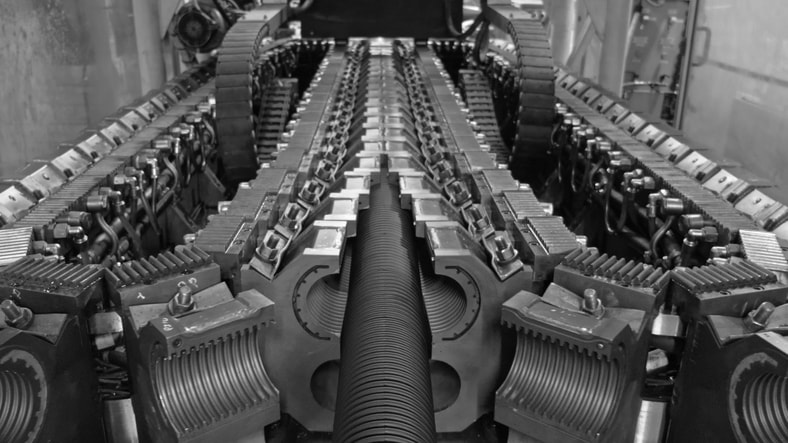 The past several months have been some of the most unprecedented in the industrial world with supply chain challenges, labor shortages, and more leading to frustrating capacity problems. As in many other manufacturing industries, plastic processing sales professionals are facing significant hurdles in winning new customers and meeting existing customers' repeat orders.
Getting the right materials in stock — and even having materials to choose from — has been next to impossible. Delays have created service-level issues and put long-standing relationships at risk. The increased costs of production have had to be passed onto customers, adding more uncertainty to the past several months. And some processors are coming to the end of programs with larger OEM accounts, creating pressure to backfill rapidly in order to avoid excess capacity.
One particularly well-known example is in the automotive industry. Due to the ongoing chip shortage, auto manufacturers haven't been able to complete production on and ship as many new vehicles — leading to notable increases in dealership pricing and a decline in plastic processing sales.
Fortunately, with the new year comes a glimmer of positive movement with some plastic processing sales professionals seeing their organizations getting over the hump of these various shortages. Open positions are steadily being filled. Backordered products and materials are slowly becoming more readily available. And production is beginning to stabilize.
Sound familiar? If you've experienced these challenges, or if you're ready to accelerate existing growth, let's discuss how we can work together for a strong year ahead.
But, Traditional Sales No Longer Fits the Mold
While things are moving in the right direction, two years' worth of these difficulties has turned the traditional sales model on its head for the plastics processing industry. It's more difficult than ever to find and hire the best sales reps, and while trade shows are making a comeback, new variants and spiking cases mean these avenues can't be relied upon for consistent plastic processing sales growth. Now is the time for a change. Here, we'll explore two opportunities that have brought success for many plastic processors.
1. Get Specific — and Tough — on What the Ideal Buyer is to Your Organization
When it comes to plastic processing sales, it can be difficult to fully understand what type of account is truly in your wheelhouse. This is understandable, as the past years have reduced the ability to define and target a specific type of buyer. But for all the reasons mentioned above, now is the time to home in on your ideal market account.
This is a strategic process that must begin with your own team. Sales — in partnership with leadership, production, and perhaps other departments — must spend time building a strategic profile of what the right type of buyer is for the organization. This should be rooted in data and aligned with the organization's overall strategic goals.
Once the ideal buyer profile has been defined, the hard part actually begins: being able to say 'no' to an opportunity if it doesn't fit the profile. The days of simply taking whatever comes in must be left behind — this is not a sustainable practice for growth. It helped keep things moving when it was needed, but it dramatically reduces your ability to accurately forecast and plan for the future.
Go deeper: Learn more about the importance of creating target buyer personas and how to go about developing them.
2. Invest in Virtual Options for Plastic Processing Sales Growth
While you may be able to attend the occasional show this year, don't put too much stock — or investment — in them. Rising cases and new restrictions in different geographies are making getting together difficult once more. With a virtual plastic processing sales approach, you can continue to connect with prospects and existing customers that fit your strategic buyer profile.
Of particular importance is the front end of the sales process — when new prospects are qualified before moving deeper into the sales program. However, this is actually not where your sales team should be spending its time. Their knowledge, relationships, skills, and efforts would be better prioritized on the back end of the process — when finalizing and closing the deal is essential. This is where it's helpful to partner with a proven third party who can take the front end off your plate entirely, allowing your team to:
Spend more time focusing on winning new strategic accounts
Increase the chance of close by only working truly qualified leads
Benefit from a condensed sales cycle and close more deals faster
Reduce the time needed for account management and service
Improve their productivity and performance overall
Case in point: Learn how Athena helped a plastic injection molder quote $35 million in new business — with the right type of accounts — by taking a new approach.
Use a Holistic Approach to Plastic Processing Sales This Year
At Athena, we use a holistic inbound/outbound marketing approach to streamline and ultimately increase plastic processing sales. With proven experience in the plastics industry, our team works closely with you to build a process using a unique blend of marketing services and sales strategy. Then, we connect with prospects — optimizing available resources along the way, seeing each opportunity through to completion, and analyzing results to refine our focus or to shift gears.
Connect with us today to learn how we can help make 2022 your best year yet.