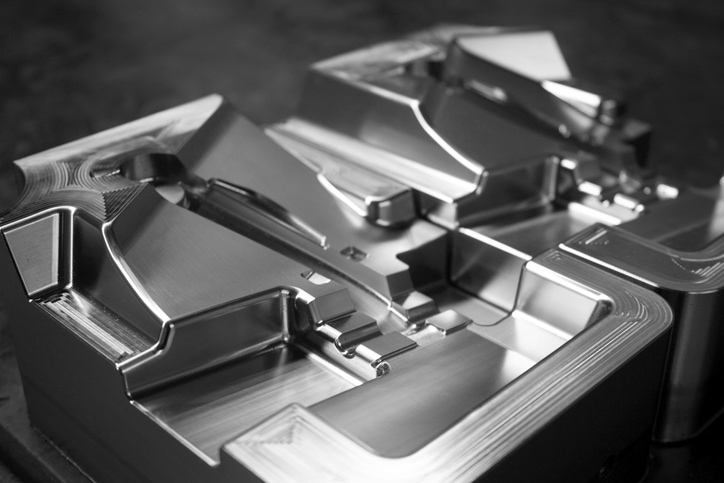 Custom Tooling Manufacturers Are In a Difficult Spot
As a custom tooling manufacturer, you play a critical role in a number of downstream manufacturing operations. Customers in multiple industries rely on your custom tooling — whether that's machine parts for metal formers and forgers, tooling for plastic injection mold building, or solutions for die cutting and die making. Whatever equipment you produce, you enable the manufacturing of an exponentially greater number of products. That's why marketing for custom tooling manufacturers has become more important than ever.
With demand in various industries beginning to taper off yet increase in others, it's essential that you position your organization strategically to maximize results on both fronts:
Where demand is lagging, your team should prioritize identifying, connecting with, and nurturing key targets that will drive business — as well as growing existing relationships that fit the ideal customer model for your organization.
Where demand is strong, you need to be focused on the right type of customers that want to partner with you for the right needs: orders with high margins, consistent or repeat orders, and orders for the tooling equipment that's in your wheelhouse.
The Barriers in the Way
Unfortunately, there are a few challenges that prevent custom tooling manufacturers from being able to efficiently dedicate their efforts in these areas.
Expertise — Marketing for custom tooling manufacturers, like most marketing for the manufacturing industry, is highly specialized and technical. Companies often lack the knowledge, capabilities, and experience needed to make a meaningful impact, especially when shifting market conditions make the next step uncertain.
Sales Focus — Many of today's sales teams in the manufacturing space are stuck dealing with account management and service issues, reducing the amount of time they have to focus on new qualified opportunities and growing business with existing clients. Whether that's due to team changes, restructuring, or just the way things have always been, it's no longer an ideal scenario because sales teams are less productive.
Labor & Generational Issues — The labor difficulties of today are already well known, but this means sales teams are often struggling to either remain fully staffed or have to do more with less. Additionally, people seeking better opportunities and older generations retiring mean sales and marketing teams often don't have the same level of knowledge and experience their predecessors had, or the same drive. As a result, sales teams are less accountable and aren't able to produce the same results.
A New Approach to Marketing for Custom Tooling Manufacturers
Rather than try to manage front-end sales and marketing for custom tooling in-house, you can benefit from a different approach that outsources these efforts to a reliable third party to execute on your behalf. At Athena, our proven model combines a variety of marketing and sales initiatives designed to accelerate revenue growth:
Holistic Marketing — A solution for the expertise gap, our model combines outbound and inbound marketing practices to create a holistic marketing program. A wealth of marketing practices that include inbound efforts (website development, SEO, content marketing, and more) and outbound efforts (direct mail, emails, social media, trade shows, sales collateral, etc.) to provide a variety of touchpoints and engagements with your target market. List development, advanced marketing automation systems, reporting and analytics, and more are all integrated into the program. Learn more about the advantages of combined inbound and outbound marketing.
Front-End Sales — Solving the sales focus challenge, our approach serves as the front-end of your entire sales process. Rather than having your sales team deal with the administrative and time-consuming tasks of prospecting, nurturing, and qualification, our team takes those responsibilities off their plate entirely — allowing them to focus on working with only qualified, sales-ready opportunities. Learn about our front-end approach and how it produces results.
Follow-Through — While we can't specifically solve generational issues, outsourcing your sales and marketing for custom tooling to us means you get a full team working your opportunities and engaging with them via meaningful marketing for much less than what it would cost to bring an experienced sales leader in-house. Your reach is extended, as you get a full team executing your program in a variety of ways. And, every opportunity is carefully worked from the moment they convert to when they decide to talk to your sales team. We also remain in step with your sales team, meeting with them frequently to understand how opportunities are progressing and making recommendations to increase close rates. Learn more about our sales coordination support.
A Real-World Example in Custom Tooling Manufacturing
Anderson Global is a custom tooling manufacturer for foundries and other complex product manufacturers. When a new sales leader came in, he realized his team lacked the skill for new business development in key markets — though they were strong closers. He also lacked the data to fully understand their efforts and where quotes stood. He made the decision to partner with Athena to get better insight into sales activity and to increase revenue in his target markets.
Within six months, we successfully introduced $1.2 million into their active sales pipeline and helped close $70,000 in new account sales in half that time. By setting up a new CRM system and managing all activity through it, we were able to provide the sales leader with improved visibility in team management, quote turnaround, and more. We were also able to improve opportunity flow through the pipeline by following up with prospects consistently until a decision was made. Read the full case study here.
Ready to Accelerate Sales and Marketing for Custom Tooling?
Get in touch with us today to learn more about our model, the results we've been able to produce for manufacturing clients, and how we can help you achieve your goals.