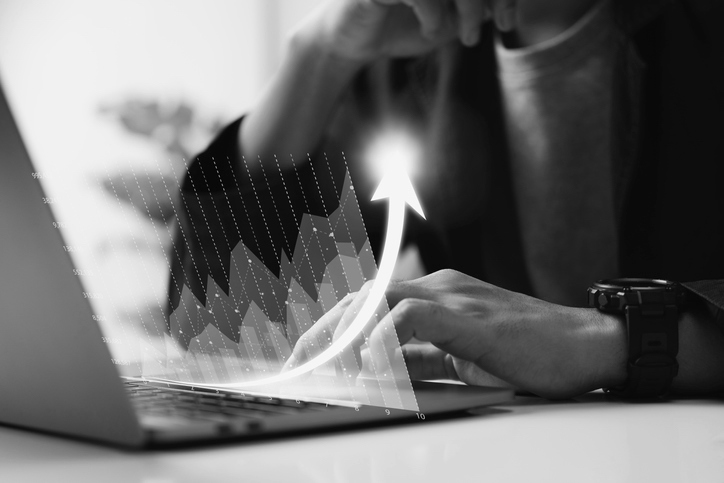 The past few years have been a wild ride for the global and U.S. plastics industries.
While there have been ample downsides (the pandemic, the supply chain and logistics crises, and the ongoing labor shortages, and recessionary fears, to name a few), there have also been positive indicators (consistent M&A activity, raw material price stabilization, and strong demand in key markets).
It can be difficult to compete in a market that is fraught with constant ups and downs, and yet the task remains: you as a plastics manufacturer need to win new business and grow relationships with existing customers.
The former is the most challenging — and costly. On average, it costs five times more to acquire a new customer than to grow with an existing customer. That said, high customer concentration is a significant revenue risk, so new sales are crucial.
With the way people seek solutions providers having changed significantly over the past few years, plastics manufacturing SEO stands as one of the best ways for companies in this market to win new customers. Here, we'll explore what that means and what goes into it.
Why Plastics Manufacturing SEO?
In the broader manufacturing industry, many of the traditional sales and marketing methods that helped companies grow no longer produce the same results. This is due to changing habits with how people seek out solutions, the use of different technologies to find them, and a shift in budgets and tactics during the pandemic. Generational differences factor in here, too — younger generations prefer researching solutions online versus reaching out or engaging with sales teams directly.
Because of that, plastics manufacturing SEO is a great way to position your business where your prospects already are: online. When they're in need of a new partner, a new production process, a specific material type, or any other plastics-specific need, they're going to Google and other search engines to research options — and SEO is how you can strategically position your business to answer their most pressing questions and be the company they choose to move forward with.
Go deeper: Learn more about leveraging and improving your website to win more qualified opportunities.
What Goes Into a Plastics Manufacturing SEO Effort?
As part of a holistic outbound–inbound strategy, a plastics manufacturing SEO program brings together the experts and tools needed to strategically improve your site so that it performs optimally and is well positioned to address your prospects' needs. Examples of typical SEO elements in such a program include:
Site audit and technical review — Sites are often built without following SEO best practices, perhaps for the sake of speed or due to a lack of knowledge. A site audit identifies the gaps so they can be resolved and get the site in the best position possible.
Recommendations and implementation — Once the core site has been optimized, it'll be time to expand on identified opportunities. For example, does the site have a page for each of your core capabilities? Are you clearly indicating which industries you serve? What conversion points are you providing to capture visitor information?
Ongoing content creation — It's important to understand that SEO is not a one-and-done strategy. It's critical to own as much search as possible around your industry, target areas, and capabilities — and that means going after the many terms that people search and creating engaging, educational content to answer their questions.
Measurement, evaluation, and iteration — You can't improve what you don't measure. SEO requires ongoing measurement and analysis to understand where you're gaining ground and where you're losing it. Then, you need to take those learnings and apply them forward — adapting your strategy to pivot where needed and double down where you're winning.
Build a Plastics Manufacturing SEO Program with the Experts
A plastics manufacturing SEO program is just one component of a broader, holistic marketing and sales strategy. At Athena, we offer a unique and highly structured front-end sales approach that streamlines productivity, accountability, and results in your sales team. With us handling the front-end of the sales process, your team is better equipped to focus on what matters most: building new relationships, closing new deals, and growing your revenue.
Now is the time to leverage this outbound–inbound combination to better position your business for the future. Don't let the ups and downs of the market derail your growth strategy — put our process to work for your success now.
Get in touch with our team to learn how we can leverage SEO and other proven tactics to grow your plastics business.