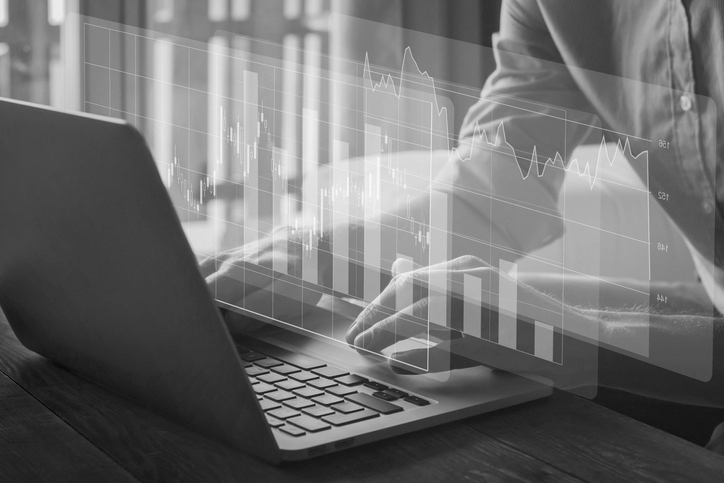 The Need to Prove the Viability of Your Efforts is Growing
As a leader for a manufacturing company, it's critical to know that you're doing all that you can to make the most of your marketing and sales budget, justify your activities and approach to executive leadership, and ultimately get the results your business needs to grow. Understanding marketing and outbound sales ROI has never been more crucial than today — when ongoing economic concerns mean marketing and sales budgets are under greater scrutiny and pressure.
To ensure you're able to meet all of these goals, it's essential to understand that you're investing in the right efforts and what their likely return will be. As with many manufacturers, outbound sales is likely a core element of your growth strategy. You might be using other strategies such as inbound marketing, but new business development is one of the best ways to grow new accounts and inject new revenue into your pipeline.
Understanding Outbound Sales Strategy
While you have an internal sales team that's handling outbound sales efforts, a stronger approach that many manufacturers are taking today is outsourcing new business development efforts to a third party. With this approach, many of the early activities involved with outbound sales are handled by a separate team. The advantages here are numerous:
Delegates prospecting and nurturing activities to an external team
Allows your internal sales team to focus purely on closing new deals
Your sales team becomes more productive and focused on the right tasks
Enables you to focus on opportunities that are more in your wheelhouse
Sales team members are more accountable for new business development
Reduces administrative workloads so your team can do what they do best
Enables more specialized external team members to support your program
Provides an entire team to support you vs. just one single account executive
This more structured, front-end outbound sales process helps you build more qualified prospect lists that are engaged consistently in order to convert them into leads. From there, your sales team works — with greater focus — toward closing deals with those prospects. By using this "division of labor" concept, your sales team is ultimately more effective in generating new revenue.
How Do You Prove Outbound Sales ROI?
While leveraging the approach outlined above has shown to produce significant results for manufacturers looking to build their pipelines, build brand awareness, and navigate key sales challenges, it must still be proven out. However, determining outbound sales ROI is far from a straightforward calculation. A variety of details go into this formula — ranging from average contract size, part cost, sales cycle length, the customer's industry, program costs, and more.
It's a lot to figure out, and it's likely that you don't have time to dedicate to building out a calculation or spreadsheet to do it. Additionally, if you're not already deeply ingrained in your sales and marketing program and its overall costs, trying to identify this is virtually impossible. But when you leverage a structured outbound sales strategy like the one discussed here, you get an upfront ROI estimate from the start.
Try Our ROI Calculator Today to See How Investing in an Outbound Sales Program Could Grow Your Business
Adding an outsourced outbound sales program to your current marketing and sales strategy might seem challenging in today's economic climate, but the reality is that there's no better time to make this investment. Your sales team's time and attention need to be prioritized on what matters most — and now more than ever. Fortunately, you don't have to go into this program blind. In fact, you can get an upfront estimate of your outbound sales ROI now before you even launch such an effort.
With just a few details about your business, our team can provide an estimated ROI on your outbound sales program. It's not a generalized figure, either — we've worked with manufacturers across multiple sectors within the broader manufacturing industry, from metals and medical devices to plastics, corrugated packaging, custom tooling, and more. That means we can pinpoint what a successful program looks like for you specifically based on our history working with similar organizations in other areas of the country.
Get started with our ROI calculator today. We'll be in touch to discuss your ROI estimate and to explain how our outbound sales program works. From there, we'll work together to help you achieve your most pressing sales objectives.