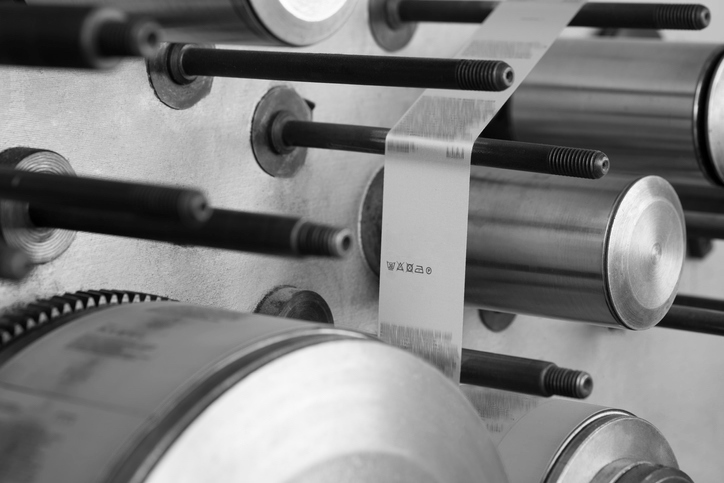 An Industry Moving from One Challenge to Another
The label manufacturing industry saw a strong rebound in 2022 following the difficulties associated with the pandemic and the labor and supply chain challenges of 2021. And while that provided manufacturers with opportunities to pursue growth, many industry experts noted that 2023 would be yet another challenging year. Manufacturers looking to maximize label sales growth are expected to minimize their energy and environmental impact while leveraging technology and sustainability enhancements to meet customer expectations.
Clearly, it's a complex time for label manufacturers worldwide. While great progress has been made on the sustainability side, the ongoing labor challenges in the industry and other economic pressures have made it difficult for manufacturers to market and sell their efforts in these areas. Finding and retaining top sales and marketing talent is more difficult than ever, and yet if your audience doesn't know about your latest capabilities, sustainability efforts, and other advantages, any effort to maximize label sales growth won't go far.
Today, as label manufacturers look to most effectively use their resources to meet customer demands and industry expectations, the same must be done for sales and marketing teams and strategies. Here, we'll explore a few key considerations for manufacturers looking to maximize label sales growth.
Key Things to Consider for Your Growth Strategy
Where Are You Looking for Revenue?
All too often, manufacturers (and not just those in the label industry), through one way or another, end up with a high concentration of revenue coming from one or a couple of customers. You already know this is a risk and a difficult spot to be in. While growing key accounts is worthwhile, efforts should be made to reduce such concentrations and their associated risk. This is particularly true for customers — of any size, not just your whales — where orders and other demands aren't in your wheelhouse or long-term interests.
Solution: Without negating account expansion opportunities, give more focus to new business development to secure more accounts and reduce high concentrations. Target industries and companies in the markets — and with the revenue levels and product needs — that you can best meet.
How Is Your Sales Team Being Utilized?
Because of the recent labor shortages and the broader challenging economic environment, many label manufacturing sales teams have had to do more with less. Often, this means taking on additional responsibilities such as account management and service issues. Clearly, time not spent on sales will equate to fewer and fewer sales. This is not a good spot for companies looking to maximize label sales growth. Additionally, the front end of the sales process — prospecting, nurturing, etc. — also reduces the ability of sales to focus on turning opportunities into closed-won revenue.
What is Your Marketing Strategy?
Choosing the right go-to-market strategy can be challenging, particularly for label manufacturers with smaller (or nonexistent) marketing teams. With so many avenues and approaches to take, how can you identify the best one that will produce results the fastest? You have outbound marketing, which pursues new business opportunities via methods such as cold calling, email marketing, trade shows, direct mail, social media, and more. Then there's inbound marketing, which seeks to pull new business in via targeted efforts such as SEO, pay-per-click advertising, targeted email, paid social, and more.
Solution: For the best results, a holistic approach should be taken — one that combines outbound marketing and inbound marketing for the best possible results. Leveraging outbound helps to build brand awareness and insert your label manufacturing business in front of prospects, whereas inbound marketing positions you as a thought leader and solution provider when and where prospects start looking. Outbound can be faster to produce results while inbound gets up to speed.
Maximize Label Sales Growth with the Right Partner
Athena SWC partners with label manufacturers nationwide to help them make the best possible use of their sales teams and put proven outbound and inbound marketing strategies to work for growth. Using our integrated approach, label manufacturers have been able to achieve significant results while improving sales team productivity and accountability.
If you're wondering how to navigate the road ahead, connect with our team today and learn how we can build a revenue growth program for you.