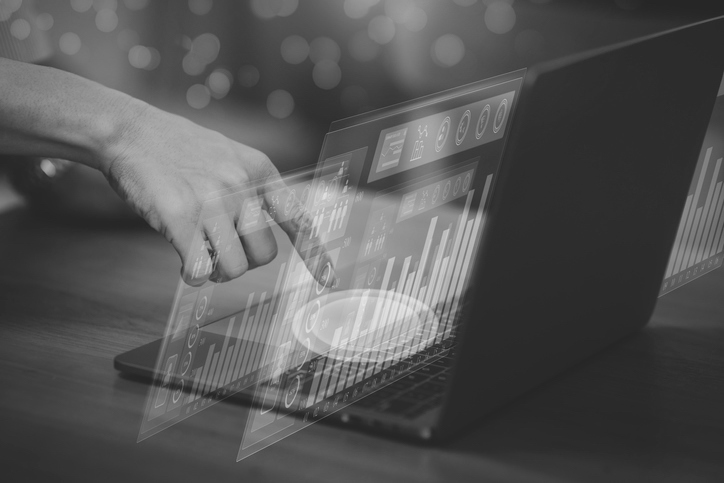 The Competition for Opportunities is Getting Stronger
Are you in the right position to target the best possible opportunities? As a contract manufacturing organization, you've undoubtedly already faced stiff competition in your respective market. The pandemic, supply chain disruptions, and other economic factors have led many OEMs to rely more heavily on outsourcing, leading to more players entering the market and competing for business.
As a result, you've probably had to find new ways to win new customer relationships — and possibly even keep those you've already secured. You may have had to explore entirely new sectors and markets to find opportunities with better margins, or conversely, had to double down on the markets you serve best by turning away requests that don't align with your core capabilities.
With contract manufacturers growing as end-to-end players across multiple industries (from part design and production to assembly and even logistics/delivery), the need to differentiate yourself from the competition has never been stronger. A contract manufacturer inbound marketing strategy is critical here, and for a number of important reasons that we'll dive into here.
1. A Contract Manufacturer Inbound Marketing Strategy Supports How People Want to Find Solutions
The pandemic forced organizations to rely on new methods for sourcing partners and suppliers. While trade shows and other traditional tactics have resumed and still have their uses, buyers typically spend more time researching problems and solutions online before engaging in a conversation. Contract manufacturer inbound marketing supports this because the majority of this strategy is online in nature. Marketing tactics such as SEO, opt-in email campaigns, landing pages, content marketing, pay-per-click (PPC) advertising, paid social, and more enable you to target your most ideal prospects and insert your business online and in their buyer journey.
2. It Focuses on Nurturing Versus Pushing
Outbound marketing and sales efforts are critical for new business development. Don't make the mistake of turning those off in favor of a contract manufacturer inbound marketing strategy only — both are necessary and support one another. But rather than disrupting your target audience with push tactics, inbound marketing's goal is to educate and delight the audience so that they view you as a thought leader and an expert in solving their challenges, ultimately converting on your online assets. From there, you can nurture those prospects by sending periodic emails that are more specific to their interests and needs. There is more value and impact here because the prospect engaged you first — they are likely expecting to hear from you and want to know what you have to say.
3. It's Inherently Measurable and Repeatable
Because a contract manufacturing inbound marketing strategy involves numerous online and digital assets, virtually every activity is trackable and measurable. This is critically important for two reasons. First, it allows you to identify opportunities for new marketing efforts based on existing data (example: developing a content asset based on valuable searches that are bringing people to your site). Second, it tells you whether those efforts and others are effective (example: measuring the traffic to key pages, evaluating the performance of email drip campaigns, and measuring paid search ad performance). Tying everything together helps you understand program ROI and make decisions around that.
4. It's Half of the Battle
Last but not least, it's important to re-emphasize something we've already mentioned: a contract manufacturer inbound marketing strategy is just one part of a larger holistic marketing and sales strategy. You need the outbound because it's strong in building pipelines early and over time. Inbound marketing can as well, but because of the nature of the assets used, it can take some time to fully ramp up. Combining both into one integrated outbound-inbound program ensures that your sales pipeline is filled with valuable, qualified opportunities at all times.
Put the Power of Contract Manufacturer Inbound Marketing to Work for Your Business
At Athena, we partner with contract manufacturers across multiple industries to help them build integrated marketing and sales programs that generate consistent revenue from the right opportunities. Our integrated solution streamlines your sales process, adding a front-end method that takes the upfront sales work off your team so they can focus on closing more deals. It's supported by a combined outbound and inbound marketing effort that engages prospects on all fronts, consistently, and relentlessly until a decision is made.
The results? Well, they're pretty impressive — check out our case studies to see just some of the impact we've had for manufacturing businesses nationwide. If you're ready to build a contract manufacturer inbound marketing program, our team is ready to help.