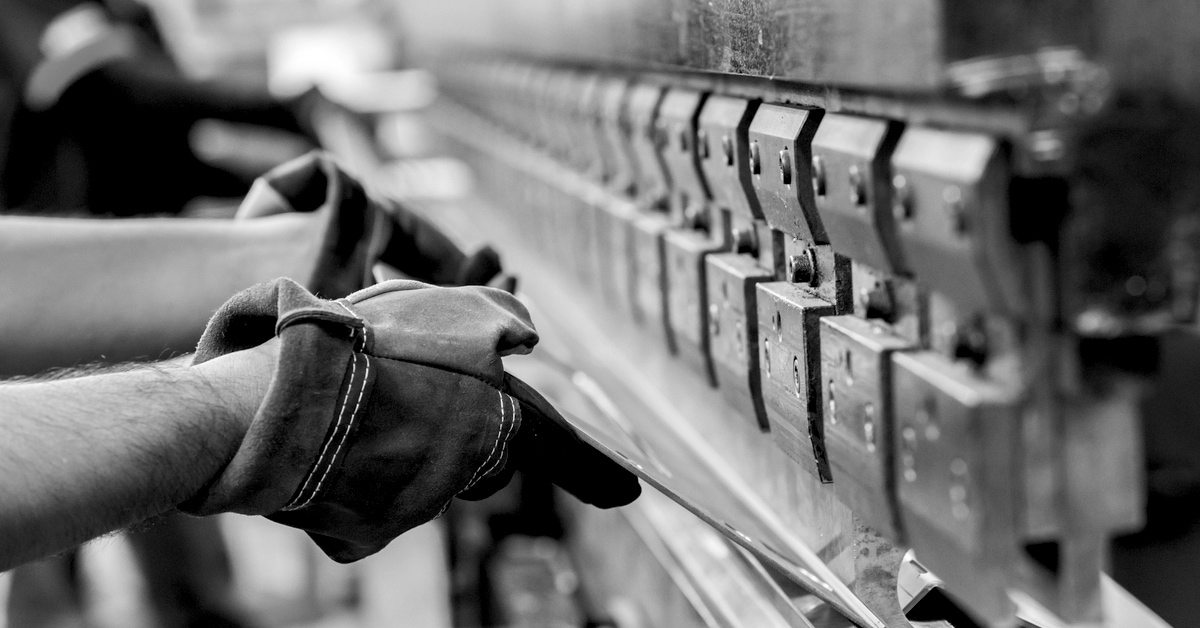 Athena SWC CEO Todd Zielinski recently presented on how to increase manufacturing sales to the Precision Metal Forming Association (PMA) — a full-service trade association supporting 80,000 professionals from more than 800 companies. Watch the full video here.
How COVID-19 and Other Challenges Impacted Metal Forming
It's no secret that the pandemic changed things for every industry. In metal forming and other manufacturing industries, the pandemic forced businesses to re-evaluate the traditional sales model — networking, trade shows, and periodic customer meetings were all sidelined. To increase manufacturing sales in the face of this adversity, sales had to start exploring more virtual business development alternatives.
For metal forming manufacturers that continued as essential businesses, this resulted in a dip in top-line revenue (as much as 20–30%) if customers were in impacted industries like hospitality, retail, and travel. The goal then became switching the focus to industries where demand was greater. Marketing was tasked with reallocating spend toward finding new ways to connect apart from the trade shows and events that had supported sales for years.
Fast forward to today, and new challenges have arisen. Supply and labor shortages have made companies more selective in the accounts they're targeting. Sales growth is flat or declining, and the skills needed to grow are lacking. Companies have unbalanced customer concentrations, are dealing with difficult accounts with bad margins, have an aging sales team unwilling to change, and lack processes to win new business.
A proven approach: Learn how our inbound–outbound approach moves prospects forward.
Understanding the Role of Sales
These are common difficulties facing manufacturers today, which leads us to the overall symptomatic issue: what's really going on in sales? Sales should be closing new business, so what do metal forming salespeople consider their role to include? At Athena, we dug into this to better understand where they were spending their time. Here's what we found:
28% — solution development
24% — account management
8% — new business development active cycles
16% — opportunity management and clerical
12% — social activities
12% — prospecting
The first three efforts in the list, totaling 60%, are what salespeople should be doing for new and existing customers. The other efforts, totaling 40%, are important — but what if something else could take that work off the salesperson's plate to increase manufacturing sales? What if there was a consistent, scalable process that transcends any one individual to manage this less critical part of the pipeline?
Lacking such a process can lead to difficulty developing the right type of business to increase manufacturing sales at the rate needed to achieve goals. It can create inconsistent lead flow; make the salesperson's role challenging due to an inability to close new business; and ultimately create more fluctuation in sales, profitability, and production capacity.
A Viable Solution for Metal Forming Sales
What criteria should be used to develop or evaluate this process to increase manufacturing sales? It should create a continuous stream of the right type of qualified relationships. It should provide prospect insight, be measurable, and produce a return on efforts. And it should support ongoing relationships with buyers and help salespeople increase closings and productivity.
The solution? Front-end outbound–inbound marketing and sales support that acquires, manages, and reports on relationships to support your salespeople and provide them with qualified, sales-ready leads — allowing your team to focus on closing the deal. This mimics division of labor on shop floors: unlike the traditional model that puts all responsibility on your sales team, this separates efforts so each segment can focus on specialized tasks. And best of all, it can be used in any sales environment — whether you have a large sales team or none at all. Here's how it works.
1. Relationship Acquisition
First, the strategy must be built and parameters must be set. You'll need to understand the target markets, account types, ideal revenue, number of opportunities, how they fit into the sales cycle, and more. There should be two different lead schedules: 1) a 30-day checklist to help get the process off the ground, and 2) a plan to execute that is reviewed frequently, including pipeline reviews, and re-evaluated on a quarterly basis.
You'll need a team of doers to tackle the front-end whose entire focus should be follow-up and qualification, developing content and design, and other important work. They should be thoroughly educated on your sales process and even hear a pitch to see a typical process. From here, a database must be built — even a basic CRM with pipeline management and analytics capabilities is ideal. Everything should be centralized here.
With the database and lists ready, the outbound and inbound efforts begin. This includes content marketing, strategic messaging, search engine optimization (SEO), social media, email marketing, and inside sales. Use all of these tools helps you reach the audience in different ways — and they're all trackable, which supports the measurement goal. As prospects take action on these (i.e. get warmed up), they're primed for a conversation.
2. Relationship Management
Managing the program over time is important — whether you're managing this process internally or you've outsourced. Everyone involved needs to understand what's working well and what needs to be adjusted. These touchpoints should be frequent, ideally weekly, with at least one pipeline review per month. All leads should be tracked from the moment they came in to when they were handed off to the sales team. This information should be communicated back to the sales team and front-end team as well.
A lead scoring model should be set up to understand where leads are in terms of interest and qualification. Remember that throughout this process, not all leads will be ready. These future-state prospects should be nurtured via periodic emails, news updates, case studies — any touch to stay in front of them. If anything changes, that recent touchpoint could trigger the next step. And just as you as a metal forming manufacturer use continuous process improvement, so too can you use market intelligence to continually refine this outbound–inbound process and keep acquisition-side teams and efforts informed.
It's not over till it's over: Learn how we follow through to resolution in every opportunity.
3. Throughput Return
This cycle of working your database — that consists of the right type of accounts, right margins, and right opportunities — and lists and managing the process should cycle seamlessly every month. Since everything is highly measurable and designed to support your sales goals, it can be easily built according to where you are now and scaled up or down at any time. You will create a sustainable flow of qualified leads, increase your awareness of the market, build relationships, and create a reliable customer/market feedback loop that allows for proactive refinement and tuning as time goes on.
Note that it might be tempting to assign this process to someone or attempt to tackle it internally, but remember that a variety of skill sets are involved. Staffing this in your company will take at minimum 3–4 people with those skill sets — sales, content, design, technology, and others. It will also require committed overhead and will take a few to several months of training. If you outsource, you'll get a portion of a company's time vs. a full-time team, but they will ideally have the experience needed in metal forming and won't take as much time to launch.
Work with the Experts to Implement This Process to Increase Manufacturing Sales
Athena SWC works with the metal forming industry and numerous other types of manufacturers on a holistic marketing approach that combines outbound and inbound marketing efforts to drive consistent, qualified leads to our clients' sales teams. If you've been struggling with an ineffective sales process or lack a process entirely, our team is here to help.
Connect with us to learn more about this approach and how we support your growth.