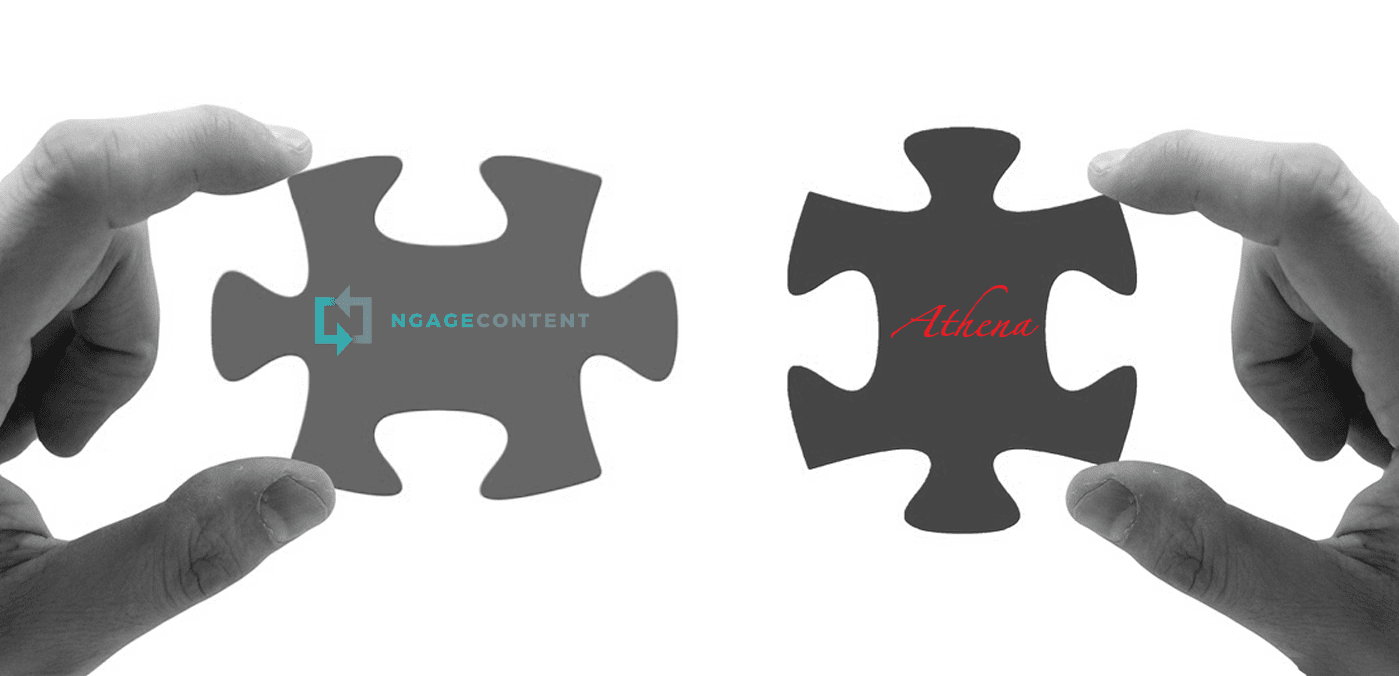 We are excited to announce that we have partnered with NgageContent, an inbound marketing agency headquartered in Cleveland, Ohio, to offer integrated marketing services.
NgageContent is a growth marketing firm comprised of a skilled team of inbound marketers, content strategists, and web developers with extensive industrial manufacturing experience. The company focuses on learning about its clients and their customers and creates campaigns to drive bottom-line results.
Like Athena, NgageContent uses goal-based strategies to drive revenue growth. The company brings the inbound component, implementing website development, search engine optimization, and content marketing strategies to drive traffic to customers' sites.
"We're extremely excited to be working with Athena in this new partnership," said NgageContent CEO and cofounder Mike Cottrill. "They have an established reputation in our industry and have accomplished amazing work for their clients. As we expand our services for manufacturers, it makes sense that we partner with Athena to drive greater lead opportunities and maximize our clients' marketing investments. We're looking forward to supporting their success and the success of their clients with our inbound marketing work."
Why partner with NgageContent to create an integrated marketing service?
The partnership positions both companies as industry leaders to offer a completely integrated inbound and outbound marketing solution, which will allow clients to see a stronger flow of qualified leads through their sales pipelines. NgageContent will support the front-end sales experience by educating customers through content marketing and ensuring websites are optimized to drive conversions.
We will take the inbound leads and nudge them through the sales cycle, setting our clients up to close the sale. Our outbound component includes front-end business development support, sales support and pipeline management, target market profiling, outbound calling, and targeted messaging emails and sales materials. From the first touch of a prospect, we will nurture that prospect through resolution with a series of planned and executed marketing touches.
"Our goal of being a best-practice inbound/outbound marketing firm for manufacturers is realized through this partnership. It allows us to offer a completely integrated inbound and outbound marketing approach, which is required for the flow of leads and ROI our customers need," said Todd Zielinski, CEO and Managing Partner, Athena SWC. "This truly differentiates us because most agencies offer either inbound or outbound, not both, and they can't track, measure, and monitor return on investment and sales growth."
Ready for a fully integrated inbound/outbound sales experience?
Contact us to learn how NgageContent and Athena can help you attract more qualified prospects and convert them to sales.