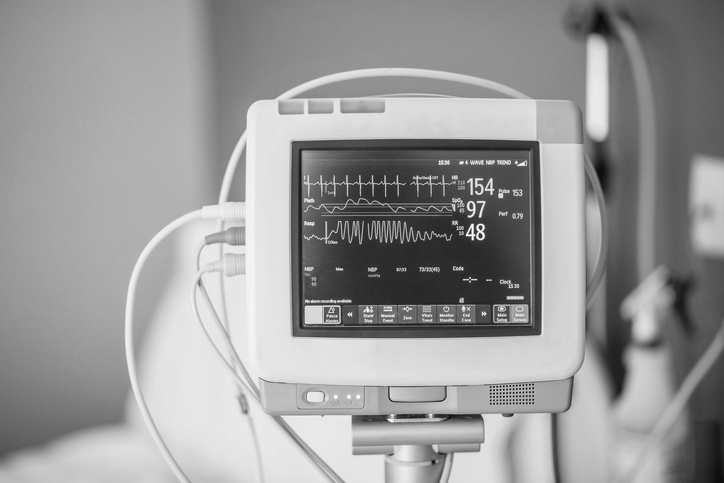 Accelerating Industry Growth Brings New Challenges for Contract Medical Device Manufacturers
With an estimated combined annual growth rate (CAGR) of 5.5% between 2022 and 2029, the medical devices industry is poised for significant expansion. As a leader for a contract manufacturing or contract development (CDMO) organization in this market, it's crucial to position your company to take full advantage of this opportunity. The key to success, however, will be maximizing your marketing and sales strategy to capture the right prospects and efficiently convert them to closed-won deals — and a medical device online lead generation program is the ticket to that result.
It can be challenging for executives and marketing and sales leaders to rethink the traditional approaches often used in the contract medical device manufacturing and CDMO space. While past years have taught the broader manufacturing industry that the usual strategies simply won't produce the same results, shifting gears is no easy feat. Often, implementing new tactics, processes, and tools requires significant time and investment. To solve this, contract medical device manufacturers and CDMOs should consider outsourcing key aspects of their business development and marketing functions.
By partnering with a team that already has the expertise, people, and technology needed to change course and maximize revenue growth, contract medical device manufacturers and CDMOs can take advantage of the industry expansion expected over the rest of the decade. But what does a medical device online lead generation program entail? Here, we'll explore five elements of such a program and why they're important.
1. Inbound SEO Strategy
If your organization hasn't already implemented a search engine optimization (SEO) effort, you're missing out on countless opportunities with prospects that are actively looking for contract providers. While active outreach efforts are still crucial, SEO allows your medical device contract manufacturing business to address prospects' needs and questions with meaningful, educational, and conversion-focused content. Building and implementing an SEO strategy takes some time, but once it's up and running, it effectively serves as a passive lead generation solution for your business.
2. Outbound Marketing Strategy
While SEO is capturing prospects looking for your contract manufacturing offerings in search results, a medical device online lead generation program must also include active outreach. Building specific, targeted lists of key contacts at companies you want to win as customers and actively pursuing those contacts requires persistence but goes a long way in building brand awareness, forging new relationships, and being the forerunner when prospects have an immediate need or are dissatisfied with current partners.
3. Front-End Sales Process
With the first two essentials in place, your medical device online lead generation program will begin to produce opportunities for growth. However, for many contract medical device manufacturers, this phase is where those opportunities actually go to die. Sales teams today are tasked with more than they can handle — or should handle (e.g. account management, customer service, and operational tasks). Your most talented sales assets should be focused on doing what they do best: closing deals — not prospecting, doing follow-ups, conducting discovery, etc. With a front-end sales process, these tasks are outsourced to a separate team that relentlessly pursues them until the prospect is ready to talk to your sales team. This maximizes your sales team's time, productivity, and even accountability.
4. Sales Support & Coordination
Lead hand-off isn't the end of a structured front-end sales process. A medical device online lead generation program requires consistent support to ensure each opportunity has the best chance of success possible. When you work with a dedicated team for your program, you'll receive complete support in pushing each quote to a closed-won deal. Sales coordination teams will partner with your sales team to help address customer questions or concerns, manage information flow and CRM data, and ultimately have your team's back as it seeks to solve prospects' greatest challenges.
5. Consistent Reporting
If you don't have deep insight into your program, it won't be a success. Every prospect and deal opportunity is a chance to learn something new, test new approaches and tactics, and apply those insights toward greater success in the future. Complete reporting is essential here and includes details on marketing activity, how it led to increased lead flow, and other sales activity. That information must be reviewed with your sales team frequently to ensure both parties are applying what was learned and, if needed, change direction or make other adjustments.
Get the Medical Device Online Lead Generation Results You're Looking for with Athena
Specializing in working with contract manufacturers that have complex sales cycles, Athena provides a proven approach to medical device online lead generation and sales coordination. We're more than just a lead generation firm — we're your partner in transforming your sales team and processes into a revenue-growth engine for lasting success.
Our holistic marketing program combines outbound and inbound marketing strategies to get your business where it needs to be: in prospects' ears and in their search results. Our structured front-end sales support eliminates administrative, time-consuming, and non-revenue-generating tasks from your sales team's plate — ensuring that they're able to spend the majority of their day on what actually moves the needle.
Take a pass through our case studies to see examples of how we've helped similar contract medical device manufacturers achieve significant results. If your contract medical device manufacturing business has been struggling to build its pipeline, needs to grow awareness of a new product or offering, or is looking to make its sales team more effective, we're here to help — get in touch with us today.