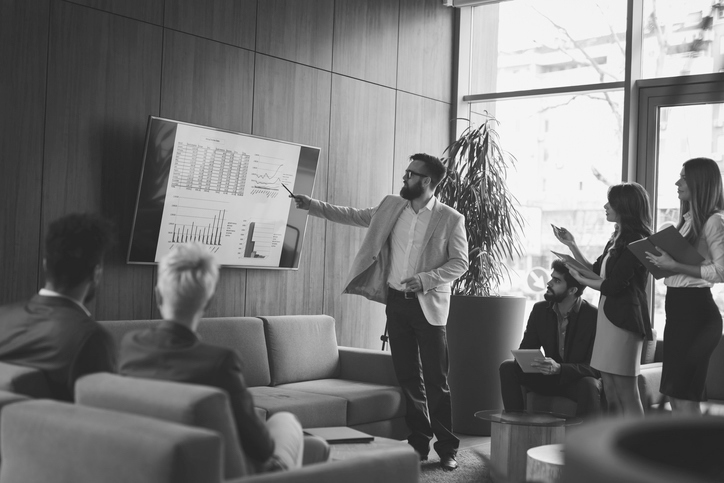 Worries Rise as Manufacturing Production Dips Late in Q4
Outlooks on 2023 continue to dim, with industrial production falling below economists' expectations after decent increases in capacity utilization and output in Q3. We all know the causes, but manufacturers looking to grow in 2023 must do all they can to improve not only their shop floor production metrics but also their sales performance. After all, it's that upfront process that fills production schedules and keeps the business running. This is why greater focus must be given to manufacturing sales lead management.
Sales teams today are already doing more with less, such as dealing with account management- and service-related matters. As a result, less time and attention is being given to new customer acquisition and upselling existing accounts. The impact is obvious: pipelines aren't full, new deals move slower, and closing is harder than ever. Clearly something needs to change in order to see change. Fortunately, many companies have achieved measurable success by outsourcing manufacturing sales lead management to a third party rather than having these responsibilities continue to slow down their sales teams. Here's why.
1. A Structured Front-End Process
As noted, many sales teams have heavier workloads and expectations than ever, including engaging and nurturing prospects for months (or even longer) before they even request a quote. This workload can quickly overwhelm even the most tenured sales professional. Even with a strong success rate, a significant amount of that upfront work is wasted time and effort. Enlisting a third party to provide a structured front-end sales process removes this from your team's plate — allowing them to focus only on the right opportunities that have already been qualified and are ready to talk to sales.
More insights: Explore the benefits of taking a proactive front-end approach to sales.
2. Active Sales Cycle Support
Sales rep productivity and accountability are crucial to the success of every new deal. Setting tasks and reminders for follow-up, keeping in touch with the prospect, and providing all needed information to get a deal across the finish line are essentials, but not every rep is equipped or driven to push on these. Working with a third party that actively participates in the sales cycle — alongside your sales team — ensures that due dates are hit, lines of communication are maintained, and every action is helping to move a deal closer to closing.
Optimize Resources: Ensure your team has the support it needs to maximize success.
3. Follow-Through to Resolution
It's critical to maintain consistent touches with prospects to keep your business top of mind. People get busy, or they might choose to go in another direction. But that doesn't mean the deal is dead. Situations change, needs change, and timelines shift — all of which present new opportunities. Staying in front of prospects until they decide to move forward or make it clear that they're no longer interested will ensure that no deal is left stagnating in the pipeline and that every effort has been taken to turn them into a closed won customer.
New Approach: Learn more about why the traditional sales methods are dead and a new approach is needed.
4. Sales Process Improvement
As they say, nothing changes if nothing changes. Throughout the sales cycle, it's important that sales teams learn from their experiences and feedback from prospects and apply these insights to future opportunities. Every deal is a chance not only to grow the business but also for the team to become better at selling it. A manufacturing sales lead management solution will take these insights into consideration, providing actionable recommendations and solutions for becoming more efficient, impactful, measurable, and more.
All About the Results: See how a results-driven partner integrates learnings from every deal.
Strengthen Your Team with a Manufacturing Sales Lead Management Process That Works
Whether you've been struggling to bring in new deals, or you're concerned about keeping pipelines full in the year ahead, our team is ready to support you with a manufacturing sales lead management solution that's been proven to produce significant results. Our team has helped manufacturers across multiple industries — from corrugated and electronics to metals and plastics — become more efficient, targeted, measurable, and ultimately successful in generating more qualified prospects and growing their revenue.