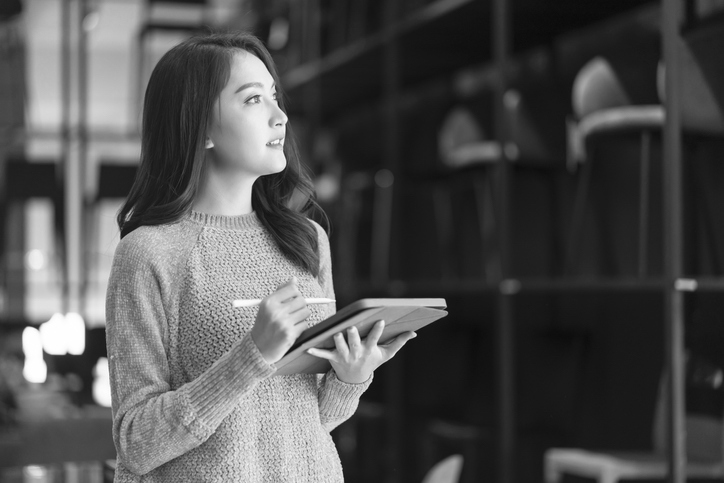 In Manufacturing, Many of the Same Pre-Pandemic Marketing and Sales Models Still Persist Today
It is clear that for better or for worse, 2020 and much of 2021 reshaped the way customers look for solutions that can help them grow revenue. Despite time having passed, many manufacturers haven't pivoted to try different approaches or new tactics. The same stale strategies continue across multiple industries — from metal fabrication and corrugated packaging to plastic injection molding and electronics manufacturing.
The impact of this approach is also difficult to see from within — meaning the problem persists until it becomes so painful that the company has no choice but to pause and consider alternative approaches. Today more than ever, a combined inbound-outbound lead generation strategy has proven to be the most effective route toward proactive, sustainable growth.
Out with the old, in with the new! — Learn why traditional sales models can no longer be relied on to move the needle today.
What We Mean by Inbound and Outbound
Think of outbound as the "push" of a marketing effort. It consists of active outreach tactics that target an audience with the goal of starting the sales process. Examples include direct mail, digital display advertising, cold calling and email blasts, trade shows, TV advertising, and so on.
Inbound is the "pull" of a marketing effort, consisting of passive tactics designed to start the sales process by positioning a business where its customers are seeking solutions and nurturing them toward conversion. Examples include search engine optimization (SEO), segmented email drips based on certain activities, pay-per-click (PPC) advertising, downloadable content assets, and more.
Both are crucial to a successful lead generation program, and when they're integrated they create a truly holistic approach that ensures you're reaching the prospects you need to grow your business.
Why Combine Them Into an Inbound-Outbound Lead Generation Strategy?
Outbound Advantages
Outbound is ideal for new customer acquisition — By sourcing new, targeted lists of prospects and actively working them with a structured front-end sales strategy, you proactively fill your pipeline with qualified prospects that your sales team can then dedicate more time to closing.
Outbound helps to build brand awareness faster — Manufacturers that need to increase awareness — whether it's a product offering, a new location, or expanded capabilities — need to do so quickly. Outbound gets the message out faster.
Outbound is the vanguard of revenue growth — Not including it — or relying too heavily on inbound lead generation — means you're not out there proactively sourcing new opportunities. There must be a balance between active and passive approaches.
Inbound Advantages
Inbound supplements the active — Because inbound efforts strategically position you where customers are looking, you'll continue to generate leads simply by making sure your business is where it needs to be.
Inbound educates and builds loyalty — A key goal of inbound is educating and nurturing prospects closer toward a conversion. You build trust in your audience, and as a result they're more likely to choose you when they're ready to reach out.
Inbound is the digital experience people want — SEO, PPC, and targeted email engage your audience in all of the digital spaces they frequent — and where they're most likely to be searching for solutions. Be there, or be square!
Get the Best of Inbound-Outbound Lead Generation with Athena
Whether your business has struggled to keep up with more sophisticated competitors, hasn't had the time or resources to develop a new strategy, or is simply looking for new ways to bolster revenue in the year ahead, our team is here to help. We have developed a proven inbound-outbound lead generation approach that covers all the bases — from marketing tactics to complete support with your sales cycle. Learn more about how it's produced meaningful results for our manufacturers in multiple industries here.
Don't let another year go by with the same strategies producing nothing but stagnancy for your business. Get in touch with us today to learn more about how we can help grow your manufacturing business.