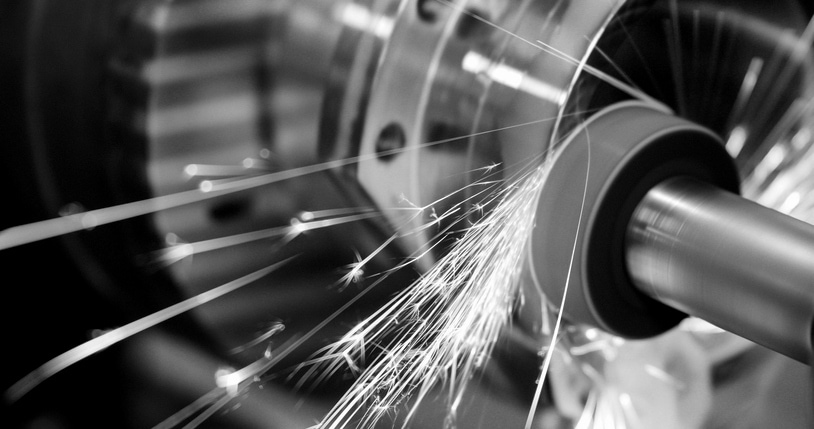 As with Other Markets, the Metals Industry is Experiencing More Complexity Than Ever
While there are a number of factors at play here in the metals industry, the most significant are — as many will already be aware — inflation, the ongoing war in Ukraine keeping metals pricing fluctuating, and even rising M&A activity across multiple upstream and downstream metals companies leading to greater consolidation.
With more companies looking to get closer to end users to grow their service offerings, expand their margins, and offset market volatility, the heat is on for metal machining companies, metal stampers, metal fabricators, and other providers to refine existing sales processes and make better use of existing resources in order to better compete in the market and to position themselves for growth — whether that's to outlast the current economic environment or to become a more attractive target.
Here, we'll explore a few strategies that can help companies in the metals industry to set aside the same practices that have long stifled sustainable growth and refocus on marketing and sales efforts that will move the needle.
1. Focus on the Right Kind of Customers
With more than two years of the pandemic under metal manufacturers' belts, it's likely that you already took a long, hard look at who your most ideal customers are and have tailored your services toward those opportunities. However, the challenges mentioned above have reaffirmed the importance of truly understanding who you're targeting with your new business development efforts. The availability of materials, demand for certain products or services, or other aspects may have caused additional shifts that now mean you have to narrow this focus down even further.
Developing personas is one of the best ways to focus your sales and marketing efforts on the right customers — but this shouldn't be a qualitative process. You need to develop this based on data. Review your CRM data over the past year and compare that against the goals you've been working toward thus far. Do they align, or does the data paint a different picture? If you haven't already done so, consider developing personas or revising existing ones to more accurately reflect your target buyer.
 2. Develop Value-Based Messaging
Often, companies in the metals industries — and indeed in many other manufacturing-focused industries — lean on capabilities-focused messaging. They tout their services, equipment, and other features that showcase what they can do. While it's important for prospects to know what you're capable of, they're not what will close the deal. People want to understand how you're going to drive value for them. Any of your competitors can likely do the same work, so what differentiates you? What can you offer that adds greater meaning, usefulness, and impact on top of your core offering?
This is where value messaging comes into play. The first step is understanding your audience. Hopefully, by working through the persona exercise discussed above, you'll have a good starting point of who you're targeting. Next, you need to understand their pain points. They don't necessarily need a CNC-machined component — they need a partner that will look for ways to make those components in a more cost-effective manner while improving quality and reducing service issues. Armed with that information, you can describe how you alleviate those pains. Remember: value messaging isn't just a marketing tool. Use it in your sales conversations, too.
3. Reprioritize Your Approach to Sales
One key challenge in the metals industry is an unchanging sales process. Many manufacturers have sales teams led by older generations with outdated or inefficient processes that they're not willing to change. That, or sales teams are often tasked with handling work that doesn't contribute to new business development or growing existing relationships (examples include having to deal with account management and service issues). While handling talent-related matters is a topic for leadership to navigate, the latter can be addressed by a more structured, front-end sales process.
Rather than having your sales team deal with generating lists, conducting outreach efforts, nurturing cold prospects closer to a decision, and other related tasks, these efforts can be handled by an outsourced team that has the capacity, capabilities, and follow-through needed to make the most out of each opportunity. The benefits of this approach are numerous:
Prospects that aren't ready are handled by a separate team
Your sales team spends more time focusing on high-value opportunities
Sales reps become more accountable for getting deals closed
Sales teams are able to maximize productivity by focusing on the right work
You achieve revenue growth without investing in sales team expansion
With the Future Unclear in the Metals Industry, Go with a Solution That Works
Athena partners with organizations in the metals industry and many others to help them implement a more structured, holistic approach to sales and marketing. Combining the best of outbound and inbound strategy, our team takes the front-end work off your plate entirely — allowing your sales and marketing teams to spend more time working on higher-value opportunities and seeing them through to a successful close. Learn more about the metals industry companies we've helped achieve their goals here.
Ready to learn if our approach will support your sales goals for the road ahead? Get in touch with us here.