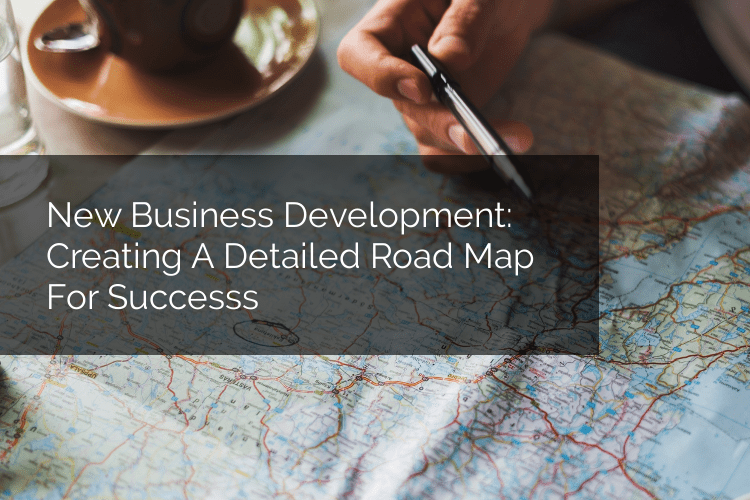 Much as you wouldn't take a road trip without a road map—or a navigation system—to help you reach an unfamiliar destination, the same can be said for planning your annual business goals. Having a road map ensures that you don't make wrong turns or get sidetracked along the journey. If you found that your new business development results for last year fell short of your expectations, it is the perfect time to look at what went right and—more importantly—what went wrong, so you can make corrections and set yourself up for success. As my navigation system says when I make a wrong turn, "recalculating"—it might be time to reset your plan.
In our article from the last issue, titled "Do the Math: Hitting a Home Run With Your Marketing and Sales Goals," we outlined a clear-cut path from your annual sales growth projection to the number of new contacts you must reach out to each month to hit your sales goals. To make this work, there are some decisions that must be made and processes and resources that are required before you arbitrarily start reaching out to new contacts.
Your navigation system doesn't work just because you have one; you have to set it up, input the address, decide how you will travel (car, walk, bus), and choose the route you want to take. The same can be said for your new business development plan. There are some questions that must be answered and processes that must be created before you begin your journey.
Who Is Your Ideal Customer?
You will want to start by replicating your ideal customer and then extrapolating from that. What industry and segment of that industry are they in? Are there similar industries or segments that might need your product or services? What company size is ideal? Does geographic location matter? What is the average lifetime value for a new customer in each industry and segment?
Be sure to prioritize your targets, so you are not wasting time on a company that will offer a low return at the expense of a higher-contributing company.
We all know that companies don't buy products and services—people do.
It is imperative to understand who the decision-makers or key influencers in each segment are and what criteria they use for purchase. Can you answer the five W's: whom they purchase from, what they purchase, where they purchase, when they purchase, and why they purchase?
What Do You Need Them to Know?
What makes your business different? Not many companies will say they have subpar people, quality, and products—so before you rattle off this list as your differentiator, dig deep and come up with something truly unique and meaningful. When you have won business, what reasons are you given? This is a good place to start.
The message you send must be compelling and represent your product or service. Speak to the decision-makers and/ or key influencers in their own language (not your company language). You may need more than one message, depending on who the decision-makers and key influencers are. For example, an engineer is going to need to hear something different than the company CEO.
How Will You Tell Them?
How will you get your message to them in the most successful, impactful manner? There are many ways to get your message to the buyer—trade shows, inside sales, cold calling, internet marketing, advertising (electronic or print), direct mail, press releases, etc. You must know your customer to know what they will respond to. Keep your message succinct, and keep your target audience in mind.
How Do You Know If You Are Successful?
Feedback is a critical function for success. You must be able to quantify the results you expect to produce from each marketing or media program and link them to your new business development goals. We laid out the path in the last article for determining the number of prospects you must target and convert to reach a specified number of qualified sales-ready leads, a calculated percentage of which then convert to new accounts. We also discussed the importance of tracking and possibly readjusting those numbers based on your results. Much as your navigation system provides feedback when you've made a wrong turn, tracking results in a quantifiable manner will provide the feedback you need to adjust course before you've gotten too far off track.
What Processes Do You Need to Implement Your Plan?
Now that you know who your ideal customer is, who the decision-makers and influencers are in those companies, what differentiates you from the competition, the messaging that will resonate with your customer, and the manner for delivering it, and you have performance metrics in place for measuring your results— now what?
How will you execute this plan? You will need to have repeatable processes and skilled and trained staff in place to effectively execute your new business development activities. You will need a process in place that includes how often you will touch (call, direct mail, email, etc.) each prospect and qualified lead, and by what means. You will need an opt-in nurture process to keep your brand top-of-mind as prospects move through the buying cycle. Whatever process you put in place, it should be repeatable, and touches should continue until resolution (sale, opt-out).
You will need to have technology in place, such as a CRM and marketing automation software, and, as mentioned above, skilled, trained staff to carry out the marketing activities. If you are expecting your salespeople to do this, how will you keep them from being fragmented among nurturing current customers, clerical and other tasks, and new business development? Putting in the time is critical for the successful execution of your new business development plan.
If your performance metrics tell you your plan isn't working, you will need a process improvement plan. What is your process for determining the root cause? How will you implement changes?
Putting It All Together
A large consideration in annual planning is budget. You have to develop a budget and calculate the expected ROI on your marketing program investment to determine the appropriate total budget for your marketing efforts. The costs for implementing the technology, people, and processes can be high. We've estimated it can cost upward of $300,000 over a two- year period to internally implement an effective front-end business development and lead generation model.
Another option is to outsource. A typical investment with outsourcing partnerships can be considerably lower. When evaluating outsourced partnerships, it is highly important to make sure the provider has good industry experience (including proven results within your specific target markets), provides a completely holistic and high-collaboration solution, as well as measurements and tools for tracking performance, goals, and has the ability to continually improve the process.
Whether you go it on your own or choose to outsource, a plan that includes repeatable processes, a feedback loop, and methods for making corrective actions will be your road map to success.
This article appeared in the November/December 2018 Issue of BoxScore.