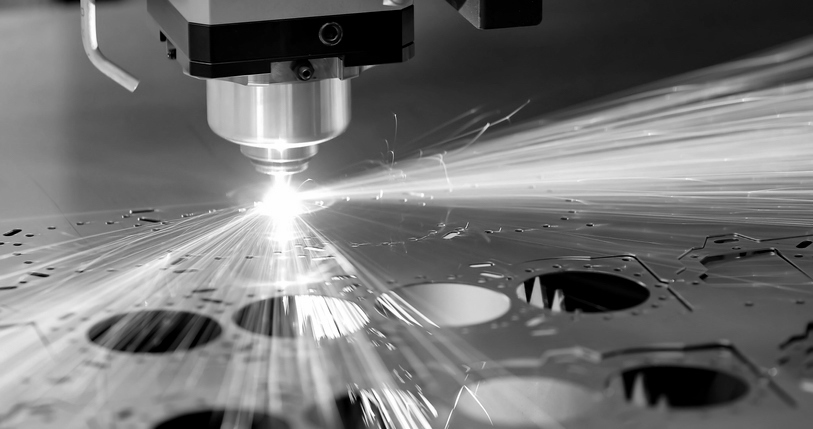 The Opportunities to Accelerate Growth in the Machining Industry Are Plentiful
The continued adoption of robotics into metal machining production environments enables companies to do more while enabling their human talent to focus on higher-priority tasks and efforts. The need for advanced materials and components in products means companies that offer machining services are in seemingly endless demand. And the number of companies reshoring their production to avoid supply chain delays continues to increase.
Organizations that are focusing on these and other innovations in the industry have a clear opportunity to grow via lead generation for machine shops. The result of such a program is a stronger pipeline with highly qualified prospects that are actively looking for what they offer. However, many machining companies today still lack the tools, talent, or time to build and execute a lead generation effort. Here, we'll explore how machine shops can build a successful lead generation program.
First, Establish a Focus for the Program
In the post-pandemic world (and after the supply chain challenges that plagued much of 2021 and 2022), companies must prioritize what they do best in their business development efforts. Machine shops can no longer afford to be bogged down with orders for products or services that have narrow margins, are more complex and costly to produce, have infrequent demand cycles, or simply don't support their value proposition. A lead generation for machine shops program must focus on what companies do best in order to clarify the focus — and maximize the results.
Learn more about targeting the right prospects for sales and marketing efforts.
Next, Plan Your Approach
A key challenge for manufacturers today is >how> to ramp up sales and marketing efforts. As noted earlier, many companies lack the resources and expertise to implement a lead generation for machine shops program. Hiring experts in these areas can be costly, and it can take a few to several months to get them up and running. As many companies are finding out, outsourcing a business development effort such as this to a trusted partner dramatically reduces time to results while also maximizing ROI thanks to the investment being lower. That, and a full team of experts to support the program are made available as opposed to having a sole person in-house with a specific skill set.
Learn what is gained by outsourcing business development to a third party.
Then, Build and Execute the Program
One of the most significant advantages of outsourcing lead generation for machine shops is that it brings multiple marketing and sales disciplines into a single program. Outbound sales and marketing are utilized to proactively pursue and nurture prospective clients, helping to build out sales pipelines with qualified opportunities. And inbound marketing is used to strategically position the business where prospects are looking for solutions providers. Each requires technical knowledge, proven strategies, sophisticated tools, and experienced team members — and all are gained and put to work with the right partner.
Explore the value of an integrated outbound and inbound program.
And Finally — Measure, Refine, and Repeat
As opportunities come into the pipeline and are worked, it'll be essential to take what is learned from those interactions and their results (e.g. whether the deal closed or why it didn't) and apply the knowledge forward. You may evaluate the following:
What marketing tactics are the most effective at producing results — should the program shift to focus more on those than others? Can they be refined to produce better results?
On the sales side, how are deals being moved forward in the pipeline? What are the most common objections or barriers (and what solutions are being used to overcome them)?
What processes are inefficient and can they be streamlined? Where are the hangups, breakdowns, etc.?
Identifying all of these data points and more throughout the process gives the business and its business development partner a clear path toward more successful lead generation for machine shops.
Learn why it's important to follow each opportunity through to resolution.
How Can We Support Your Growth in the Year Ahead?
Athena SWC provides a proven outsourced and highly structured approach toward revenue growth for machine shops and numerous other manufacturing-focused verticals. Every day, we partner with executives, sales and marketing leaders, and their teams to transform the way they go to market. Our structured front-end approach optimizes the sales process while taking repetitive tasks off of your team's plate — allowing them to focus on what they do best: closing more deals. Learn more about our programs and the results we've been able to achieve for metal manufacturers nationwide.
If you're looking for a solution to power revenue growth for your machining business, we invite you to learn more about our process and how we can support your success. Simply get in touch with us here.