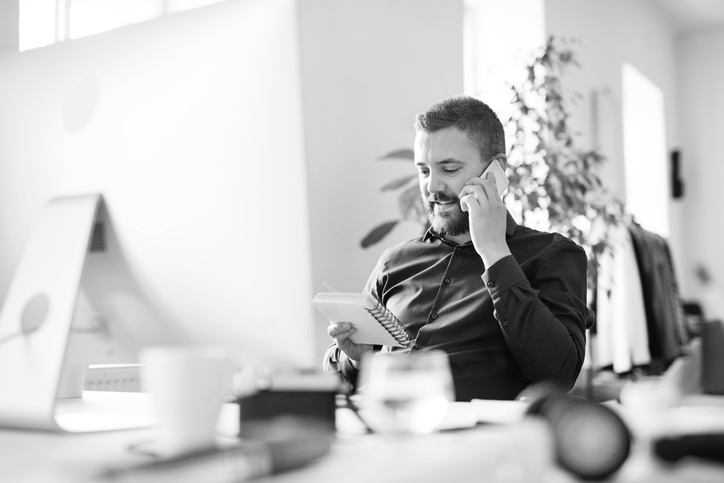 If you've been wondering how to convert inbound leads, we have some good news: half of your work is already done. That's because of what an inbound lead actually is: someone who's already looking for a solution to a problem, discovered your business via an inbound channel such as SEO, found value in your information or offer, and decided to reach out to start a conversation.
To get someone to this point via outbound marketing requires more time and effort (and often more cost), so simply by making sure your website is optimized or your other inbound efforts are properly targeted, you've saved a decent amount of effort and produced marketing assets that will continue to work passively for your business.
How Inbound Leads Set Your Business Apart
An inbound lead is already more qualified because they've initiated contact — and the sales cycle. You don't have to wonder if this person or organization is interested in what you have to offer, nor do you have to spend time figuring out what their overall problem is (though some deeper digging is always recommended for fine-tuning your solution). The sheer fact that they've converted on your website or landing page should give you immediate insight into what they're looking for.
This is important for manufacturers for a few key reasons. First, despite today's many economic concerns, the supply chain challenges of the past year-plus have reduced the appeal of overseas partners due to extensive production delays. Thus, reshoring is expected to increase in 2023. While a recession may yet reduce the number of companies looking for solution providers, increased reshoring means more opportunity in the U.S. — and more competition. Thus, increasing inbound leads — as opposed to increasing pipelines via outbound alone — must be a crucial focus of your business this year.
Learn more about maximizing sales growth during a potential recession. Get key insights from our experts here.
So You've Got Inbound Leads — What Happens Next?
Understanding how to convert inbound leads to a closed sale is crucial. Remember, these people are expecting to hear from you — soon. You cannot afford to let them linger in the early stages of your pipeline because it's possible that they'll be reaching out to more than just one solution provider. Data reveals that leads that are contacted sooner after converting have a higher chance of actually closing, so don't delay!
That said, your core sales team does not have to be tasked with reaching out to each inbound lead that comes in. There is still a measure of discovery and qualification that must be completed to understand if the lead is the right fit for your business (and not every prospect will be the right fit). With sales teams having to deal with more non-revenue-generating tasks today than ever, allocating this responsibility to a front-end sales function will keep your core sales team productive and accountable.
The front-end sales function is responsible for contacting all new inbound leads, conducting discovery, identifying needs and fit, determining budget, and other factors. They will also discuss your solution with the lead upfront to ensure you're the right fit for them, too. If all of these pieces fit into place and the lead is ready to move forward, the front-end team will move the lead over to the core sales team to finalize any quotes and complete the transaction.
Standardize the Sales Process with a Proven Methodology
Using a structured process to convert inbound leads into closed-won customers is proven to increase the number of prospects and deal value in pipelines and streamline — and compress — the sale cycle thanks to more efficient upfront processes. With your core sales team working with the right opportunities instead of every opportunity, revenue grows faster and sales teams become more focused, productive, and efficient.
This isn't a rinse-and-repeat process, however — it's a refine-and-repeat process. As opportunities come in and are worked, the front-end team and your sales team remain in close contact — navigating each deal together and applying what was learned to future opportunities.
Read to Grow and Convert Inbound Leads?
Athena has been working with manufacturers across multiple markets for years, helping them to grow their pipelines with new business now and with significant annual or recurring potential. Learn more about the results our structured, front-end sales process has been able to generate for companies in corrugated, metals, electronics, custom tooling, flexographic packaging, plastics, and more here.
When you're ready to position your business for growth, get in touch. We'll showcase our process for how to convert inbound leads and how we can help you grow sustainably and reliably.