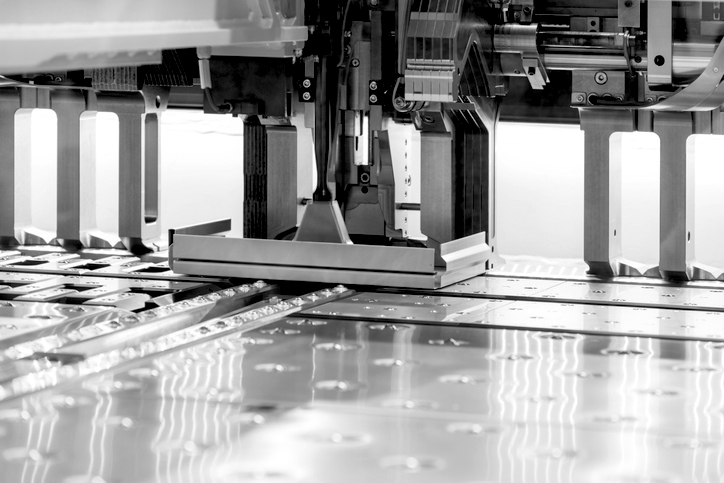 Are You Well Positioned to Capture Increasing Demand?
Metal stamping companies, along with others in the greater manufacturing industry, are seeing a compression in overall demand. Output accelerated by 1% in April, and as of writing in May 2023, output has hit a 13-month high. Alongside this, more and more companies are reshoring their operations — leading to greater opportunities for the various metal components and services that metal stampers provide. Companies looking to harness this opportunity would be wise to explore a metal stamping lead generation program.
By building and implementing such a program, metal stampers can build out their pipeline with highly qualified prospects that are engaged and actively looking for solutions. However, there is a common barrier here that holds many metal stampers back: a lack of tools, talent, and time to build and execute a metal stamping lead generation program. Fortunately, companies can follow a few steps and leverage outside expertise to hit the ground running sooner and with greater results. Let's dig in.
The Fundamentals of a Metal Stamping Lead Generation Program
Define the scope and focus of the program — Today more than ever, metal stampers must prioritize opportunities that focus on what they do best. Companies must give greater attention to growing their pipeline with prospects looking for the exact products and materials they're most experienced in producing, or by focusing on opportunities in specific industries where the company has proven expertise. Metal stampers can no longer be bogged down with orders outside of these parameters, as they will be too costly, complex, or time-consuming to complete. A metal stamping lead generation program must pursue the best margin opportunities and support companies' value propositions.
Learn more about targeting the right prospects to grow your business.
Plan out the approach and strategy — It's clear that a metal stamping marketing and sales push is needed, but the real question is how will that be executed? Companies today lack the resources and expertise in-house to get started, and hiring in these areas can be costly. It will also take in-house teams time to learn the business and build out the infrastructure. A solution many companies have turned to is outsourcing their metal stamping lead generation strategy to a proven third party. This reduces time to results and maximizes ROI due to lower overall investment. Additionally, metal stampers gain instant access to experienced professionals that support the program, such as strategy, content development, web development, design, sales support, and more.
Learn what else you gain by outsourcing your business development program.
Build and execute the program — A key reason to consider a metal stamping lead generation program is that it provides all of the expertise needed in a single partner. Outbound sales and marketing teams proactively pursue and nurture new clients, helping to fill pipelines with qualified opportunities. Meanwhile, inbound marketing experts strategically position the business where prospects are looking for solutions. Each of these areas requires experience, technical expertise, proven processes, marketing and sales tools, and more. By outsourcing, all of these are ready to go from the start — allowing fast and easy program execution that delivers results faster.
Explore the value of an integrated outbound and inbound program.
Learn, adjust, and repeat for success — As the metal stamping lead generation program moves forward, it'll be important to take the results, understand why they are what they are, and learn from them to create new approaches and strategies to optimize program results. The right lead generation partner will self-evaluate as well as meet with company leadership, sales, and marketing teams to take stock and provide recommendations for improvement. Tactics, deal flow, playbooks, messaging, and other processes will all be evaluated to ensure all parties are working well together and are making meaningful progress toward the desired goal.
Learn why follow-through is critical to the success of every opportunity.
We're Your Partner for Consistent, Reliable Growth
As a metal stamper, you might be wondering how you can take advantage of the opportunities facing the industry today. At Athena SWC, our team provides a proven outsourced and highly structured approach toward revenue growth for metal stampers and other metals-focused verticals. Learn more about our support for this industry.
Every day, we partner with executives, sales and marketing leaders, and their teams to transform the way they go to market. Our structured front-end approach optimizes the sales process while taking repetitive tasks off of your team's plate — allowing them to focus on what they do best: closing more deals. Learn more about our programs and the results we've been able to achieve for metal manufacturers nationwide.
If you're looking for a solution to power revenue growth for your stamping business, we invite you to learn more about our process and how we can support your success. Simply get in touch with us here.