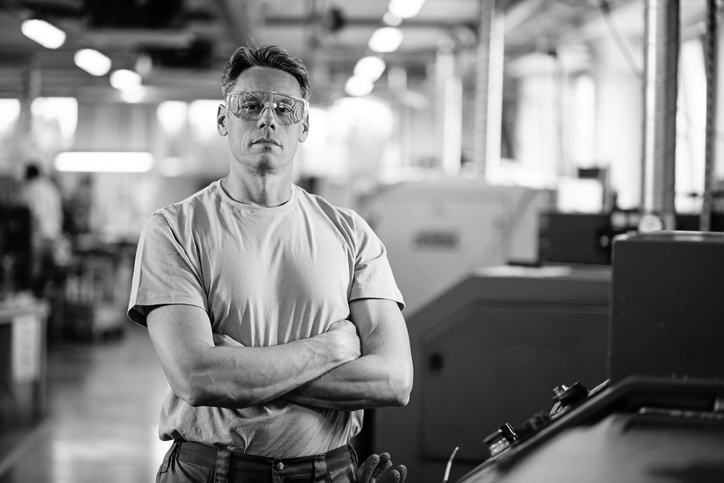 New Growth Requires a New Approach
As a metal fabricator, you've built a refined manufacturing business that delivers high-quality, high-performing components for your customers' most demanding applications. You've invested in industry-leading equipment, built refined processes for executing clients' complex part requirements, have built and trained a strong team, and have made a name for yourself throughout your respective service area.
At the same time, you've likely noticed increased competition and stronger resistance or demands from prospects. This can be due to myriad factors, including increased reshoring of operations from overseas companies, difficulty getting raw materials in a timely fashion, and customers being more cost-conscious. Whatever challenges you're facing, one thing remains clear: you still need to bring in (and ideally increase) revenue.
Why not just grow revenue with current customers? This is one of the most common issues we see with metal fabricators and other manufacturers. While growing revenue with existing customers is important, it can lead to unbalanced customer concentration. This is particularly true when new business is harder to bring in. Ultimately, this results in your business being in a risky position and inhibits your ability to serve new customers.
So, you have two ends of a spectrum: a more challenging market combined with greater pressure to grow. How do you address these? The key to success is to pull back and consider your approach to new business development and marketing to your audience. Whether you're using an internal team or outside partners, one thing that is more evident than ever is that the methods of pursuing new business from recent years will no longer work today.
Here, we'll explore four distinct metal fabrication marketing services that should be added to your overall marketing and sales strategy in order to sidestep or push through today's more difficult barriers to entry for new business.
1. Target Market Profiling
Do your sales and marketing teams have a tool they can use to guide their efforts? Have you undergone an exercise in which buyer job titles, metal fabrication products, key markets served, terminology, and more are all determined and centralized to serve as a north star for outbound and inbound marketing efforts? This is the value of target market profiling. All of this essential information is brought into one tool to give all teams a path toward the most ideal prospects for new business. From there, sales and marketing teams can use this tool to determine whether an opportunity being pursued or a lead that comes in is worth the effort.
2. Targeted Outreach
The days of pursuing any opportunity to reduce open capacity are gone. While you'll always receive one-off orders and requests for low-volume support, you won't achieve your growth goals by fulfilling them. You need to be working with the right customers whose needs fit your wheelhouse. Do more of what you do best — not less. Using the target market profile, targeted outreach efforts get your company in front of the right people at the right time — helping to build market awareness and keep your business top of mind. This outbound approach accelerates new business development efforts while inbound efforts ramp up.
3. Search Engine Optimization
On the inbound side, a key metal fabrication marketing service that simply must be included in your overall strategy is search engine optimization (SEO). If you haven't given your website consistent TLC, you're missing out on significant opportunities. Business leaders are searching for solutions providers for their challenges — if you're not positioning your site in search results, you won't be one of the providers they find. SEO keeps your website fresh and performing well so that search engines recognize it as a credible, helpful source of information for searchers and give it more weight in results.
4. Content Marketing
While ensuring your core site is optimized is a foundational part of inbound marketing, it's important to continually answer prospects' questions to capture new — and more — search volume. Part of your SEO strategy must be creating educational, helpful content resources on your website. These can be blogs, ebooks, case studies, new pages, and more. The goal is to build these assets around relevant search terms that your target audience is actively searching and supporting them with backlinking and other marketing tactics. By creating this content, your metal fabrication brand stands out in search results and positions itself as an authority and thought leader, leading searchers to work with you when they're ready to move forward.
Putting These Metal Fabrication Marketing Services Together
Starting up all of these metal fabrication marketing services is not a simple feat — we understand that. You may not have the resources in house to execute a program like this. You also might not have the time needed to recruit and onboard new hires, build a strategy, stand up the necessary tooling, and complete other critical tasks. That's where an outside partner such as Athena comes in.
With our proven process model, experienced team, and numerous technical resources, everything needed to execute a metal fabrication marketing services strategy is already available to you. This ensures you're able to get your program up and running faster than attempting to build it out in house (which can be costly in more ways than one).
If you're ready to grow your metal fabrication business, our team is ready to put our proven approach to work for you. Get in touch with us today to get started.