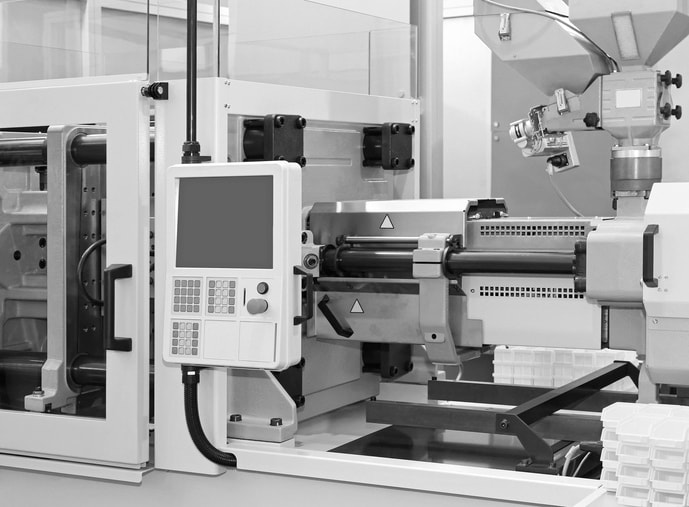 Before We Dig In…
If your plastics organization has been struggling with growth, now is the time to take a new approach to sales that enables you to take advantage of new plastic business opportunities and align existing resources with growth goals. Sign up for our upcoming webinar The Death of the Traditional Sales Model on July 21, 2022. Hear from Athena CEO and Managing Director Todd Zielinski on how to build a winning sales process and get insights you can put to work right away. Spots are limited — reserve yours now:
It's Time to Break the Mold
As with many other industries, plastics manufacturers are facing a variety of difficulties today that make capitalizing on new plastic business opportunities and achieving growth goals harder than ever. Inflation, a complex supply chain environment, changing consumer preferences, pressure from regulators on plastics, and the ongoing labor issues are all impacting revenue and operations.
While the industry as a whole is expected to see above-average growth for all of 2022, experts believe that the output of plastic products hit a peak at the end of Q2 and will start decelerating throughout the remainder of the year.
As a leader or sales manager for your organization, that's not good news. If you've been leaning on the same approach to sales as you have been for the past two years or earlier, a cooling market being engaged by traditional or conventional sales models isn't likely to produce significant results — much less acceleration toward achieving your goals.
Here, we'll explore a few challenges that stand in the way of plastics manufacturers achieving their goals in today's market and how a new approach can help overcome them.
If you know sales have been a challenge and you're ready to take action now, our team is here to help. Get in touch with us today.
Inefficient Team Structure
Perhaps the greatest challenge preventing sales teams from realizing greater success today is how they're structured. With the ongoing labor issues and difficulty in finding strong talent, sales teams today are being asked to wear more hats than sales alone. New responsibilities include handling account management and service issues. Ideally, sales teams would be focused on new plastic business opportunities and generating more revenue from existing customers.
Why this needs to change: Your sales team will never hit its goals if it's focused on non-sales tasks. More importantly, your team won't make significant headway if it's having to handle front-end sales tasks like prospecting and nurturing. These should be moved to a front-end sales team to handle, giving your team more time to spend working with truly qualified sales opportunities and closing deals.
Marketing Strategy
While trade shows are making their return, companies that exhibited at trade shows were forced to put those dollars toward other avenues such as content marketing, paid digital advertising, and other tactics in order to keep afloat. Trade show budgets were rapidly reallocated toward these in 2020 and much of 2021. As a result, exhibitors and attendees of trade shows have become accustomed to engaging in new ways. Additionally, the rapid shift toward digital means you now have more competition in that space.
What you should consider when it comes to marketing: While outbound marketing is crucial for obtaining new plastic business opportunities, it's also critical to combine it with inbound marketing — a strategy for strategically showing up where your target audience is already looking. Examples include SEO, content marketing, and more. Combining these efforts allows you to promote your organization on two fronts, maximizing results and connecting with prospects in the way they expect.
Insufficient Reporting and Measurement
While realigning your sales resources and taking a new approach to marketing are all critical to success in today's environment, it's all for naught if you aren't able to understand the impact of those efforts. Measuring progress, analyzing trends, identifying segments, exploring historical data, and more are all essential to informing your sales team's next best step. While you may already have a CRM in place, older generations are less likely to dig into that data to inform their decisions and actions. Additionally, companies often don't have the level of reporting set up in order to even access that data.
Why accurate reporting and data matter: Today, you need to be able to better understand who is buying from you, how those people are finding you, and what products or services are driving the most revenue. Over the past two years, many companies had no choice but to take whatever business came their way. This is incredibly inefficient, however, and it cannot sustain a business long-term (and most definitely not maximize revenue). If you haven't already, implement a CRM or enhance its usage — it'll be your north star for the journey ahead.
We'll Help You On All of These Fronts
Athena partners with manufacturers across the industry to help them not only find the best plastic business opportunities but also to nurture them through to resolution. Our team takes care of the front-end of your sales process, engaging prospects and working them until they're ready to connect with your sales team to buy. Along the way, we utilize the best of inbound and outbound marketing while tracking progress and keeping sales teams accountable and productive with the best technology.
Learn more about this process in our upcoming webinar — reserve your spot here.
Ready to talk to our team? Get in touch with us here.