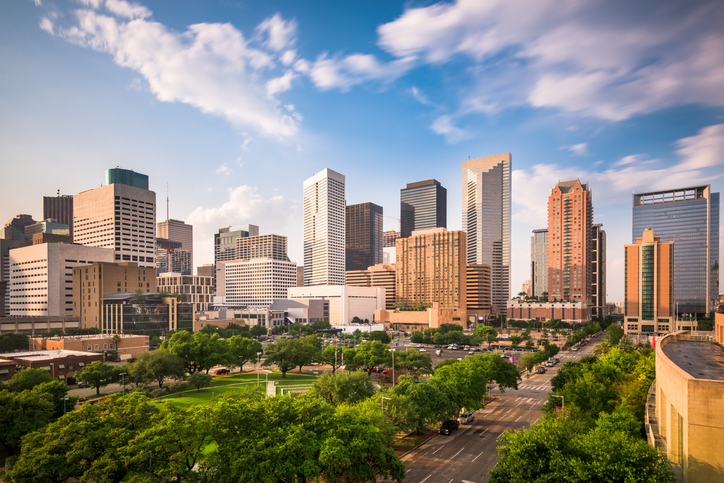 Accelerate and Streamline Your Business Development Strategy
Houston is a hotbed for manufacturing activity — both in terms of goods being produced and as a target market for tier 2 manufacturers and suppliers. Home to a leading number of petrochemical companies, a multi-billion-dollar metals sector, and a growing electronics market, there's no shortage of manufacturing activity in this key anchor of the Texas Triangle. As a result, manufacturing lead generation in Houston is needed to ensure local companies keep their pipelines full and those targeting this market do the same.
At Athena, our expert team provides a structured front-end approach to manufacturing lead generation in Houston — one that's been proven time and time again to help manufacturers achieve their revenue growth goals. Our team provides everything needed to ensure success — experienced team members to manage and execute new business development efforts, advanced marketing and sales tools, and much more. Whether you're looking to mitigate shifts in your respective market or are looking to accelerate your momentum, our team is ready to ensure your success.
Learn how our process model works.
Our Approach to Manufacturing Lead Generation in Houston
Our structured front-end approach stands in stark contrast to traditional sales and marketing methodologies. Whereas other programs rely on sales and marketing teams to handle a variety of tasks (many of which may not actually be sales- or marketing-focused, or that consume far too much valuable time), our strategy utilizes a concept that's foundational to manufacturing as a whole: division of labor.
Our team takes on the front-end of the sales cycle, working to identify, engage, nurture, qualify, and convert prospects that are the right fit for your manufacturing business and goals. With us leading the charge, your team is able to focus on what it does best: building relationships and closing deals. As a result, your pipeline is filled with more qualified opportunities that have a higher probability of a successful close. As we move forward together, we'll partner with our sales team to advise them and maximize their chances of success with every opportunity we deliver.
How this model benefits your manufacturing business:
A more compressed and streamlined sales cycle
A higher number of more qualified, engaged prospects
Improved sales rep productivity and accountability
A consistent, repeatable process that delivers results
Increased awareness of your brand and products
It's important to understand that manufacturing lead generation in Houstin is only as good as its results. To that end, our team will provide you with an estimated ROI on 12 months of partnership that is based on the performance of your existing sales and where we see opportunities to improve. We'll meet with you frequently to revisit this strategy, making adjustments as needed and providing support to help you grow.
Let's crunch the numbers.
Explore Related Success Stories
Our manufacturing lead generation programs have worked wonders for companies in Houston and other leading manufacturing markets. Learn more about what we've been able to accomplish in our case studies.
You've Built a Powerful Business — We'll Build a Powerful Lead Generation Program to Match It
CTA: Get Started Now