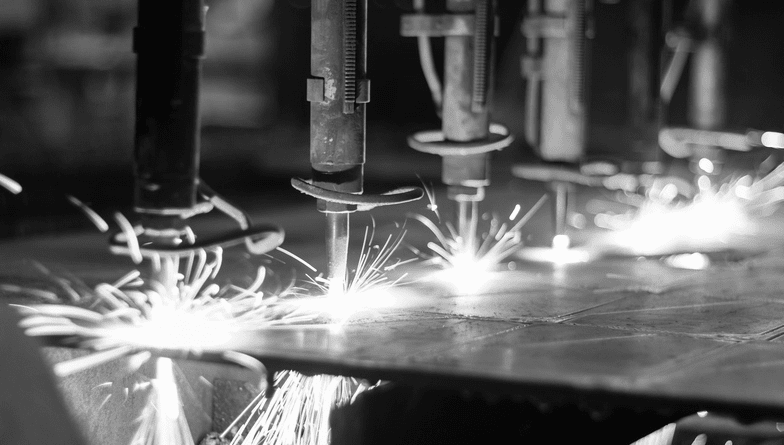 Join Athena CEO Todd Zielinski for an in-depth overview into why the traditional sales process won't move the needle for metal manufacturers. Learn about a new concept and approach to sales that leverages the foundation of manufacturing in how sales efforts are divided and executed. Spots are limited — reserve yours now.
While raw materials and supply chain issues continue to create challenges for fabricators and other sub-sectors of the metals industry, one thing that hasn't slowed down is M&A activity.
A quick look at headlines in the industry reveals significant dealmaking activity nationwide, with more and more companies looking to expand their reach by adding the capabilities of target businesses to their own. With increased consolidation comes stronger competition, creating a greater need for an effective metal fabrication marketing strategy to differentiate your products and services and more strategically position your business.
This need comes at a critical time when labor shortages are preventing metal fabrication companies from finding the talent they need. Despite recent job reports showing positive movement, metal fabrication marketing is a specialized B2B skillset that not many people have unless they've spent years in the industry — at which point the competition for them increases even more due to their rarity and experience.
Capacity is another problem — even if you find the right person, will he or she have the precise skills to address the many areas of marketing? There are a variety of specializations within metal fabrication marketing, such as search engine optimization (SEO), content marketing, graphic design, web development, search engine marketing (SEM), and more. While jacks of all trades are out there, broad skill sets often come without deeper knowledge — meaning you won't be able to get the same results as you would with a larger team of people with specialized skills.
With all of these seeming roadblocks, how can you look to improve your metal fabrication marketing strategy right when it's needed most?
Outsource Your Metal Fabrication Marketing Needs
Partnering with a third-party metal fabrication marketing team offsets all of these challenges while adding value in countless ways. Up front, you won't need to spend countless hours recruiting, interviewing, onboarding, or training one or more marketing professionals. The metal fabrication marketing expertise you need to hit the ground running is already available — saving you not only on salaries for an in-house team but also on lost opportunity costs in losing weeks or even months getting those people up to speed. Saving on cost is just the beginning, however:
You benefit from specialized capabilities and skill sets — Manufacturing marketing agencies, just like any other agency, are built of a team of specialized skill sets like those mentioned above. Writers, designers, developers, project managers, and more — all of which have deep expertise in their respective discipline — are brought together to create a team that offers a robust portfolio of specialized capabilities (as opposed to one or two team members with broad skill sets).
You get an entire team to execute your program — Remember the capacity issue? One or two people won't be able to bring a full metal fabrication marketing strategy to life and continue to evolve it. Eventually, the need for greater specialization and an increasing workload will require more resources and capacity. By working with a third-party team for your metal fabrication marketing program, you'll benefit from an entire team of people working on your program each day and over time — giving you the capacity and reach of a larger team but for less than many full-time hires.
Your marketing program is strategically aligned with sales — One of the key challenges in metals (and indeed many other manufacturing industries) is sales. Teams are understaffed, tasked to do more with less, and often aren't willing to try new approaches to sales management. Combined with market complexity, supply issues, and more, companies are in tough spots when it comes to growing revenue. With the right metal fabrication marketing program as well as a holistic approach to outbound sales, fabricators can benefit from a more targeted, efficient, and productive sales cycle. The result is not only increased revenue but also more productive and accountable sales team members, increased order volume from the right type of customers, and an overall more streamlined approach to sales that produces better, more measurable results.
You can finally measure and report on progress — When only one person or a small team is responsible for a marketing program, accurately measuring and reporting on progress can be difficult. Again, capacity problems come to mind. A lack of expertise in the various technical aspects of marketing analytics could pose a barrier. But with a third-party marketing partner executing and monitoring your program over time, you'll benefit from consistent reporting on everything from web traffic and SEO performance to lead generation and even revenue from closed opportunities. Your team is able to focus on more pressing or strategic matters while still benefiting from being able to make informed decisions based on performance data.
Ready to Get Growing?
More than ever, metal manufacturers stand at a crossroads with their production, teams, and marketing and sales capabilities. By making the decision to outsource a metal fabrication marketing program to proven experts who've helped countless companies increase lead flow and revenue, your organization stands to get ahead of competing organizations that choose to tackle programs in-house. At Athena, our team is ready to assist you with your metal fabrication marketing initiatives. Learn more about our model and how it works here.
When you're ready, reach out and share your revenue goals for the road ahead.