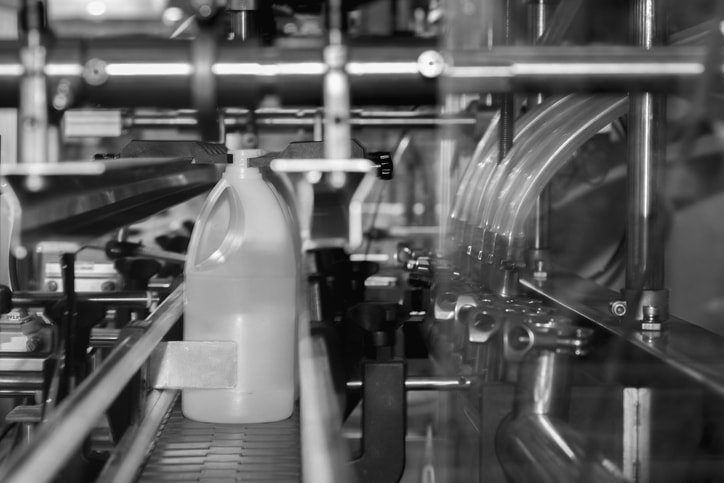 Recent Research Shows Positive Improvement for Plastics Manufacturers and Others
While capacity and supply shortages continue to cause production difficulties, the Institute for Supply Chain Management (ISM) recently reported an increase in U.S. manufacturing activity. With plastic components being a vital part of numerous other industries' production, this rate of expansion could continue to increase through the next few months.
This positive movement follows plastic manufacturers recently noting that their businesses are slowly beginning to get over the hump of labor and supply shortages, allowing them to get caught up on production and better support growing customer demand (which currently shows no sign of letting up despite economic uncertainty).
Growth Is Happening — Are You in the Best Position Possible to Benefit?
While much remains to be seen in the coming months, the traditional approaches to sales and marketing for plastics manufacturers should be carefully evaluated so that companies in this industry can take advantage of market expansion.
When it comes to marketing for plastics manufacturers, companies should seek to combine the best of outbound and inbound marketing practices so that they are actively pursuing new customer opportunities (the "outbound" aspect of marketing) while also strategically positioning themselves where prospects are already looking and educating them to build trust early on (the "inbound" aspect of marketing).
Understandably, it can be difficult for plastics manufacturers that have not already utilized both ends of this marketing spectrum to get up and running with them, let alone tie them together in a meaningful, strategic way that contributes to increased lead generation. With the ongoing labor shortages and increased competition for talent, hiring to bring marketing expertise in-house can be extremely challenging — and costly.
On the sales side, many plastics manufacturers had to take on projects and new customers over the past two years that may not have been the most ideal for their equipment, supply, and overall capabilities. Now is the ideal time to consider what the ideal customer looks like so growth comes from opportunities that are aligned with the company's wheelhouse capabilities and offerings. Additionally, honing in on the ideal buyer enables more accurate and specific marketing efforts that produce better results.
Lastly, sales team members' time will be more precious than ever with increased demand. While building prospect lists and outreach are important to new customer acquisition, growing revenue from existing customers and only dealing with the most sales-ready opportunities should be higher priority on sales teams' task lists. List development, prospecting, and nurturing efforts should be the responsibility of a front-end sales team so that the focus of core sales team members can be on closing deals from qualified opportunities.
Go deeper: Learn how saying "no" can help you achieve more strategic sales growth.
How to Implement This Approach to Marketing for Plastics Manufacturers
As mentioned above, hiring the marketing and sales talent needed for this new approach is both a heavy administrative workload and an expense. You're not guaranteed to find the talent you need quickly. Even if you do, you'll have to invest 60-90 days getting them fully up to speed on your organization, how your processes and systems work, and what the ideal customer is. Additionally, the cost for experienced sales and marketing professionals can be hefty, so your investment early on is much higher (and a risk).
The better path during this complex time is to partner with an outside partner for sales and marketing for plastics manufacturers, and for several reasons:
Your investment is maximized — Your partner will be able to bring multiple team members with a variety of disciplines to the table, providing you with a complete, expert team for a much lower upfront investment than hiring one or more people in-house.
You hit the ground running — Partnering with a firm that understands sales and marketing for plastics manufacturers streamlines the process and shortens time to value because they will already have the tools, processes, and knowledge needed to put your program in motion.
You benefit from a structured approach — Using a division of labor concept, your partner will tackle the marketing and sales efforts mentioned above: combining inbound and outbound marketing for increased lead generation and a front-end sales process that identifies and qualifies each prospect before reaching your sales team for closing.
You get a full suite of tools and tactics — It can be difficult for plastics professionals to know where to start with marketing when there are so many skill sets and tools involved. You also might not have a proven sales methodology or approach. Fortunately, your partner will already have the strategy and resources to tackle your sales and marketing program right from the start — saving you significant time.
You can quantify the results — While you may have a CRM or other system in house that could be used to measure marketing and sales efforts, you may not have the staff or expertise to measure progress. The ideal partner will have the technology to measure each lead that comes into your database, the activities that occurred to nurture them, and what the current ROI on the program is.
Experience Revenue Growth Like Never Before with Athena
At Athena, we've developed a proven approach to front-end sales and marketing for plastics manufacturers that has led to some seriously impressive results. If you've been struggling with how to grow, how to make the best use of your sales team, or how to leverage the increasing demand in the plastics industry, we're here to help.
Get in touch with us to learn more about our approach, or schedule a no-obligation webcast with our team to learn how we can help you grow.